"The real magic of [Anthem] is when you're playing with a squad" - game director Jonathan Warner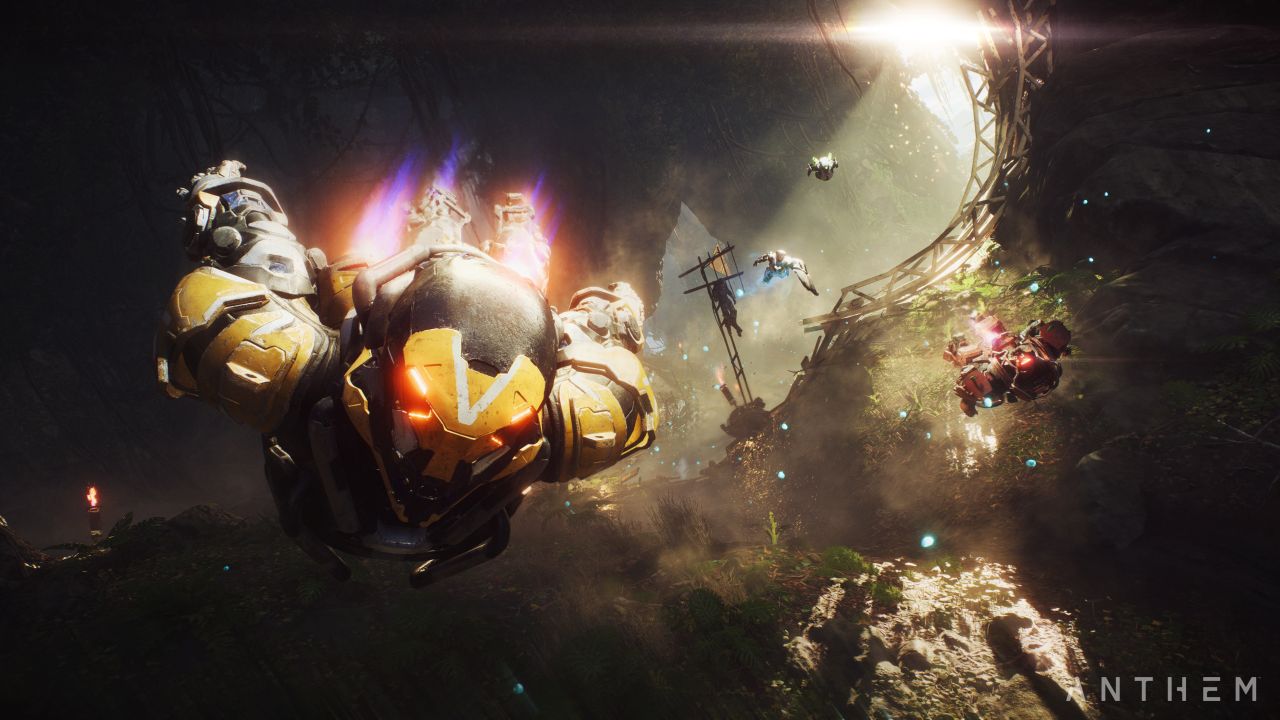 Anthem was on the show floor at gamescom this week and we sat down to splat some bugs.
It's quite telling that this new game from BioWare, a studio famous for its massive single-player RPGs, was only playable in multiplayer.
Two so-called 'game journalists' walk in, suit up in a Ranger - the versatile all-rounder javelin (an exosuit, basically) - and play with two developers: one in a beefy Colossus and one in a Storm, an elemental suit.
After having a lot of fun with the demo, comboing powers with my new pals and basking in the beautiful destruction, I had to ask: is Anthem a lesser game if you're playing solo?
"The experience is different, but I don't feel like it's lesser," game director Jonathan Warner tells me.
"Personally, I've played it for a long time and I feel the real magic of the game is when you're playing with a squad. Because then you can pull of combos. When you see someone zooming over your head in a Colossus, there's a moment of, 'Oh, shit!'. I love that."
You can play Anthem on your own if you want, but it's clear that's not the best way to experience BioWare's latest.
Anthem releases for PC, PS4, and Xbox One on February 22, 2019. If I were you, I'd make some new friends before then.