Anthem - get faster loads times and solve performance issues by installing on an SSD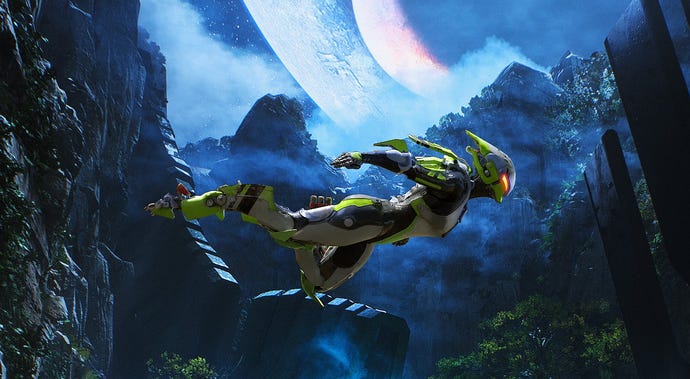 One of the issues players have been facing in Anthem are the long loading times.
The game loves loading: between missions, in new areas, when it catches you up with your teammates, and even when you go to customise your javelin.
These load times are arduous and really mess with the pace of the entire game.
We played Anthem for review and had it installed on an SSD. We're happy to report that these issues are non-existent if you whack it on an SSD instead of a normal hard drive on PC.
It doesn't just help with loading times, either. Lots of other critics and players have noticed a bunch of environmental pop-in. Again, this doesn't happen if you stick the game on an SSD.
The long load times seem to stem from the fact the game reads massive chunks of your hard drive over a short time span, as pointed out in this Reddit thread. It also seems to load and forget chunks of map quickly, even in the hub of Tarsis, leading to massive sections of map vanishing when you circumnavigate quickly.
If the load times are getting you down, an SSD is the way to go. You can even use this trick on console if you attach an external enclosure (or swap out the HDD on PS4).