Another Injustice 2 character will be revealed tomorrow, and there's a frontrunner theory on who it'll be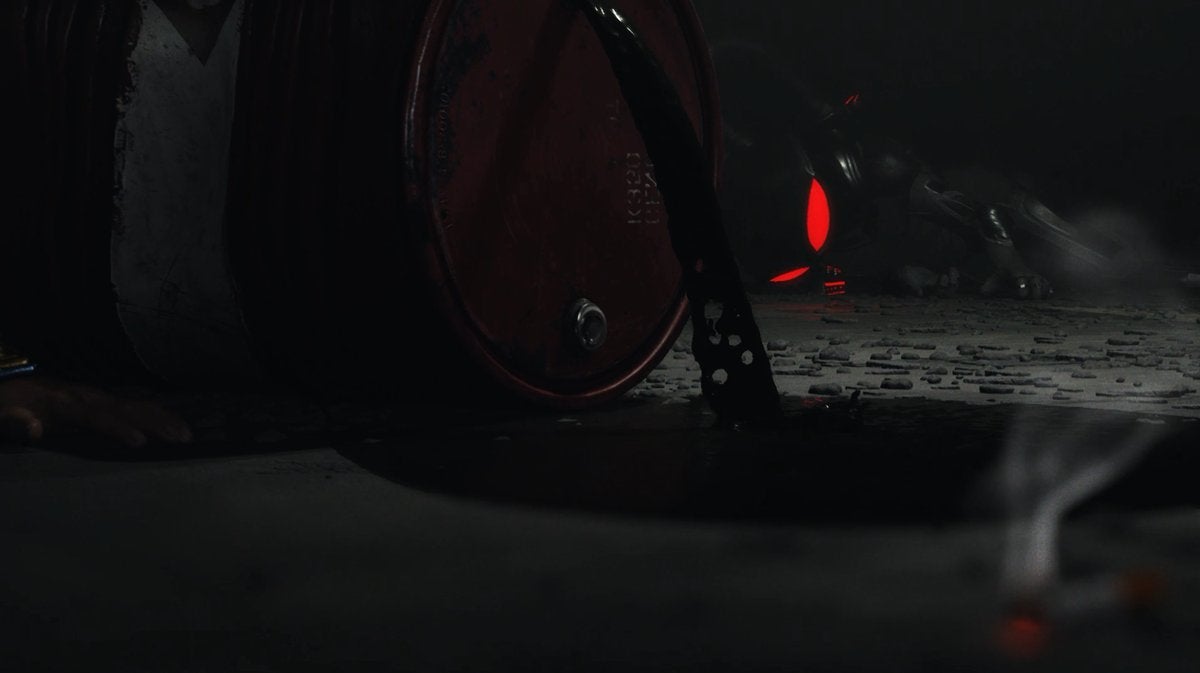 We'll find out about a new character in Injustice 2 tomorrow, and some fans think they've figured out who it will be.
(Potential spoilers for tomorrow's reveal below, if that matters to you).
Injustice 2, which is currently in beta on PC, is getting some new character DLC after the current fighter pack has been released.
The upcoming reveal has been teased in a tweet, showing Black Manta on the ground in front of a leaky oil drum, the oil steadily pooling towards a lit cigarette.
Tune in this Friday at 10PM ET during @ELEAGUETV #injustice2 World Championships for the exclusive Fighter Pack 3 reveal on TBS. pic.twitter.com/Mo9DcQ9Yer

— Injustice2 (@InjusticeGame) November 8, 2017
That might not seem like a lot to go on, but there's a DC character who happens to love smoking that some fans are speculating is going to be added to the game.
As WWG points out, Constantine seems like the most obvious choice. His predilection for smoking is one of the character's defining traits, and it would be in keeping with his character for him to ignore that oil barrel. Many of the prominent smoking superheroes and villains, for whatever reason, prefer a big ol' cigar to a cigarette, too (including Hellboy, who will be with us by next week).
While it's obviously worth taking this with a grain of salt, there's also a post on the Injustice 2 Reddit from a user who swears that they've seen a spoiler for tomorrow's trailer already.
In any case, we won't have to wait long to find out who is coming to the game in its third fighter pack.