Animal Crossing New Horizons best Turnip prices: how to sell turnips to play the stock market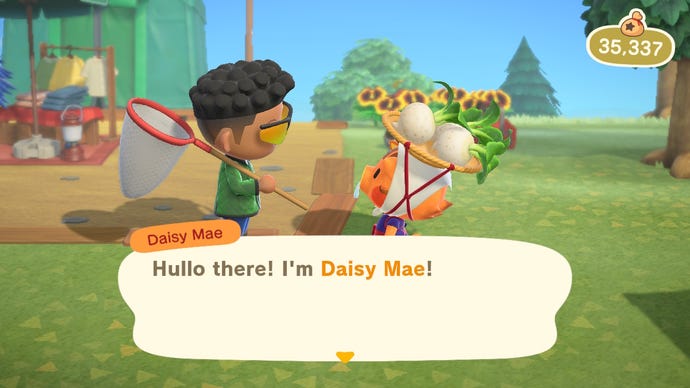 When Sunday rolls around, the eternal question resurfaces: Where do I get the best Turnip prices in all of Animal Crossing: New Horizons?
The Stalk Market is a high-level, year-round Bell-making strategy in the world of Animal Crossing. While we do cover the buying and selling Turnips in our guide on how to make lots of money fast in Animal Crossing: New Horizons, it's such a major part of the game that it's well worth going into detail on here on a separate page.
Playing the stalk market - which of course is Animal Crossing's playful take on the stock market - is by far and away the fastest way to make lots and lots of Bells - but it also involves a great deal of risk.
On this page, we'll explain how to buy and sell Turnips, how the whole system works, and what sort of profit you can expect. Let's get to it...
Turnips in Animal Crossing: New Horizons Explained
As we mentioned above, Turnips power the Animal Crossing version of the stock market, called the stalk market (Turnips, stalks... turning up a profit - get it?). Like the stock market, the price of Turnips fluctuates greatly day-to-day - one day they might be up, one day they might be down massively.
In Animal Crossing: New Horizons, Turnip merchant Daisy Mae will visit your island once a week after you've built Nook's Cranny. She visits on Sundays, but unlike most other daily visitors (who stick around for a full 24 hours beginning at 5a.m.) she only hangs around until 12p.m. — so be sure to check in with her in the morning.
Once you've located Daisy Mae (who can be found wandering or hanging around just about anywhere on your island), she'll give you the opportunity to buy Turnips. Daisy Mae's Turnip prices are different every week, with around 90 Bells being the minimum you can expect to pay per Turnip, and around 110 Bells being the usual maximum. Turnips are individually priced, but sold in bundles of ten — ten being the smallest functional unit of Turnips in the game. So, for example, if this week's Turnip price is 90 Bells, you'll actually need to fork out a minimum of 900 Bells to buy any at all; and will need to sell them a minimum of ten at a time as well.
And of course, there's a further caveat: Turnips spoil in seven days, so you'll have to sell them at Nook's Cranny and make your profit before the following Sunday. In practice, this means that the following Saturday at 10pm is your last chance to sell them, as the Nooklings have a firm policy not to buy Turnips on Sundays. If you miss the window, the Turnips spoil, and are monetarily worthless.
Within this is the game you then have to play: you'll want to check with Timmy and Tommy a couple of times every day to check the price of Turnips, which change every morning and afternoon. Turnip prices generally range from anywhere as low as 50 Bells per Turnip to as high as 150 Bells per Turnip, but the occasional huge spike can see them get close to 500 Bells each. If you have a small spike on Monday where you could turn a profit, do you sell your Turnips right away, or hold on to hope the price spikes even higher still?
You aren't guaranteed to make a profit with Turnips. Just like the stock market, there is an element of this that is entirely out of your control. Both the price you can sell for and the price you can buy at - so you have to decide how much you want to risk.
Remember, too, that you can't store Turnips in your house's storage - though you can drop them on the floor inside, which is probably the best idea, as leaving them outdoors negatively affects your island's star rating. Turnips stack in a maximum of ten lots of ten (a.k.a. 100), so dedicated stalk market traders will probably want to set aside a whole room for Turnip storage.
How to buy and when to sell Turnips in Animal Crossing: New Horizons
While there is no hard or fast rule for Turnips in Animal Crossing New Horizons, we'd say any time you can buy them for under 100 Bells each is a solid investment. There are no guarantees if you're extremely unlucky, but Turnip prices usually hit at least 100 Bells at some point in the week, meaning if you get Turnips for less than that a profit is likely so long as you pay attention and check the price regularly.
Check the price of Turnips with Timmy and Tommy at Nook's Cranny daily. The prices changes twice every day: once when the shop opens at 8a.m., and again at midday. An important note is that Turnips must be sold before closing time on Saturday: you can't put Turnips into the drop-off box. They can only be sold when the store is actively open.
Ultimately, only you can decide when the right time to cash in your Turnips is, but we do have one key piece of advice: don't let your Turnips go rotten. If you reach the following Sunday and haven't sold them, they're literally completely worthless - they're not worth a penny. Selling on Saturday afternoon for a poor price and turning a loss is better than losing everything - so make sure you sell.
(Actually, there is one use for spoiled Turnips: leaving one stack outside is the only way you can catch an ant, which you'll need to complete your bug collection. It's best to be strategic about this, though, as ants are only worth 80 Bells each. A small loss is unavoidable, especially if you plan to donate the bug to Blathers rather than sell it; but you can minimise that by buying Turnips low and only leaving one stack to go rotten, and not bothering again once you've filled that gap in your Critterpedia.)
Where to get the best Turnip prices in Animal Crossing: New Horizons
If you want to really maximise your Turnip prices though, then it's time to go online. While you might get uninspiring Turnip prices all week, there's bound to be someone, somewhere with a Nook's Cranny that's paying out.
If you play ACNH with a large group of friends you'll likely hear about any exceptional prices they encounter, but there are whole online communities dedicated to tracking favourable Turnip prices across the globe.
Head over to the Turnip Exchange site (linked), and you'll see tons of listings of people with great buying prices. Sometimes people just want the company, others ask for an entry fee to their island, but this way you're always guaranteed a big profit.
Head over to the site and click "Islands". Make sure the "Patreon" filter at the top of the page is set to "All Islands" unless you want to sign up to support the community.
Next, you can change the "Fees" filter to "Yes" or "No" depending on whether you're happy to give your island host with the best Turnip prices something in exchange for your newfound riches. These tips usually take the form of Nook Miles Tickets, Bell Bags of 99,000 Bells, DIY Recipe cards, or Star Fragments.
The tip price is gradually inflating as people get more and more money, but the usual fee for an island with 550+ Bells per Turnip is around 1 or 2 99k Bell Bags, or 2 or 3 Nook Miles Tickets. We wouldn't recommend giving people things like Star Fragments, Gold Nuggets and Rusted Parts unless you're really grateful - since they're so rare.
Once you've found an island you like the look of, you need to input your in-game name and wait in the queue. This can take a long time with more popular places, so try to pick somewhere less busy.
When it's your turn, you will be sent the Dodo Code for the island which you can give to Wilbur at the airport. (Remember that in order to visit other players' islands via online play, you'll need a subscription to Nintendo Switch Online — meaning that regrettably, you'll need to pay real money to improve your Turnip profits this way.)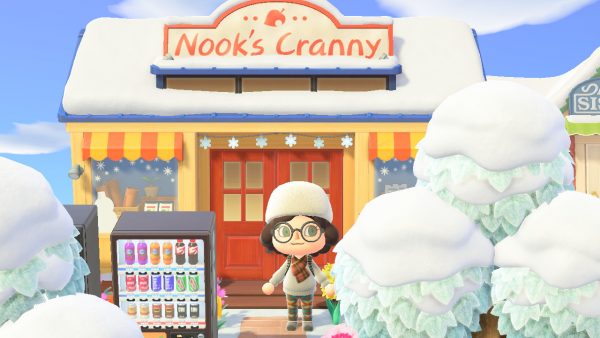 Once you're on the island, visit Nook's Cranny and sell your Turnips to the Timmy and Tommy clones you find there. Guest etiquette is to give the host your tip by dropping it on the floor for them to pick up - but make sure you're getting what you came for, so consider asking to sell to the Nooklings before you complete the exchange if you're unsure.
For more on Animal Crossing: New Horizons, here's our full guide.
We also have pages on fish prices in Animal Crossing: New Horizons, as well as a list of bug catching locations and bug prices.