Animal Crossing: New Horizons - Stamp Rally Guide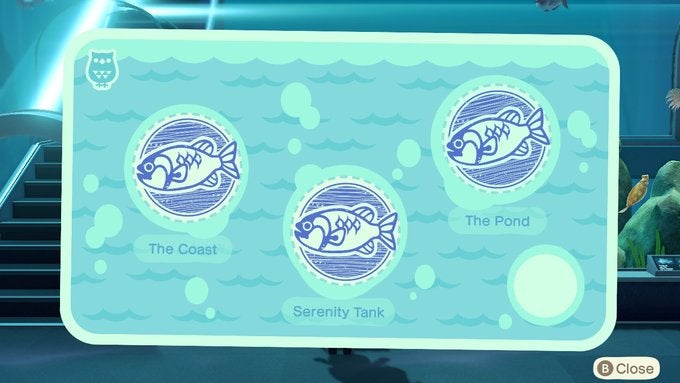 To celebrate International Museum Day in Animal Crossing: New Horizons, you'll need to find and collect stamps from various exhibits in your museum.
As long as Blathers has opened up his museum on your island, you can take part in the Stamp Rally to celebrate International Museum Day. The event runs from May 18 - 31 so there's plenty of time to collect your stamps.
You'll need to visit your bug, fish and fossil exhibits to find the stamp machines, but don't worry if you haven't finished filling your museum - you can still collect all of the stamps.
Animal Crossing: New Horizons - Stamp Rally Guide
First of all, head to your museum and have a word with Blathers, who'll introduce you to the challenge. After that, visit either the fish, bug or fossil exhibits to get started. You don't need to have or visit the art exhibit for this challenge.
You're looking for yellow stamp machines, so go ahead and interact with any you spot to earn a stamp for that area. The location of the stamp machines is randomised, but there will be three in each area to find.
To give you a clue, you can see where I found my stamps in the table below. The exhibits aren't so huge that it'll take you hours to complete this, so don't worry about having a long slog ahead of you.
Just remember: stamp machines will appear in different locations for each player around each museum exhibit.
| Stamp Type | Stamp Location |
| --- | --- |
| Fish | The Coast |
| Fish | Serenity Tank |
| Fish | The Pond |
| Bug | Butterfly Garden |
| Bug | Dragonfly Bridge |
| Bug | Shady Path |
| Fossil | Extinction Spot |
| Fossil | Mollusks/ Arthropods |
| Fossil | Vertebrates |
Once you've filled up each card, speak to Blathers to get your reward. You'll get a completion stamp for each section as well as a bug, fossil and fish plaque for your home.
And that's it! You can check out what else is coming to Animal Crossing: New Horizons over the next few weeks here, including the wedding event.
You can also check out our massive Animal Crossing: New Horizons guide here for more info on how to craft golden tools and where to find every fish and bug.