Animal Crossing New Horizons: How do I build paths and terraform using the Island Designer App?
Pave the way to perfection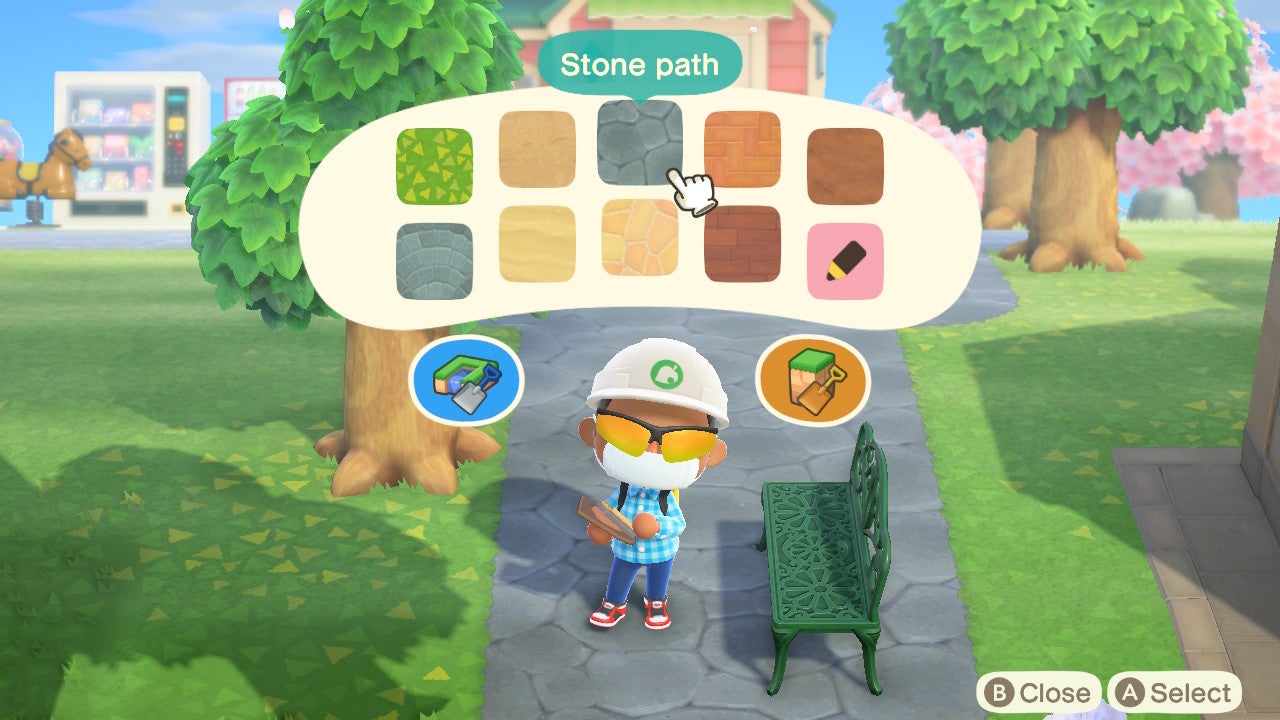 Building pathsis the ultimate expression of island customization in Animal Crossing: New Horizons. At this point in the game you actually become a little builder, creating paths, cliffs and rivers through terraforming in the IsIsland Designer app.
Unlocking the ability to truly transform your island is a major milestone in your Animal Crossing career, and it comes right at the end of Animal Crossing New Horizons' main storyline.
Whether you want to pave footpaths for the first time, or you're a returning player with update 2.0, here's what you need to do.
Once you've built all of the buildings, upgraded your house a little, invited a bunch of new animals to come live with you and prettied up your island, you'll finally be able to invite K.K. Slider to visit your island and play a gig. Once K.K. has given his musical performance credits roll and you're turned loose on Animal Crossing's relentless, endless endgame - where Tom Nook no longer has missions for you so you can now spend the remainder of your island getaway doing whatever you want.
Tom Nook has one last gift for you - a new app for your NookPhone. This is the Island Designer App, and this is the tool you use for Terraforming to create cliffs and rivers, plus the tool to create paths.
How to make Paths in Animal Crossing: New Horizons
Once you've unlocked the Island Designer App, it's very simple to get started building paths. All you need to do is open up your Nookphone, then open the island designer app. Your villager will get a cute little hard hat to show that they're in full-on island editing mode. You can then press plus to open a menu to choose your path.
Initially you'll only have access to a couple of types of path, but you can buy more path designs via the Nook Terminal in the Residential Services building. These new designs will set you back a few thousand Nook Miles each, and each design features a different formation of rock or wood for a bit of variety across your island. There's nine different types of pre-set paths you can download from the Nook Terminal, and then there's a final unlock which gives you the ability to create custom paths or scan in QR codes to bring in designs others have created.
Villagers recognize paths, so if you build paved routing around your town, your villagers will walk along them like model citizens. Paths also count as a form of decoration, so having a neat, tidy, well-laid out island with lots of paths will contribute to your island rating.
How to use Terraforming to Build or Remove Rivers and Cliffs
Once you've unlocked the Island Designer App it's not just about laying down a bit of paving and patios - you can also completely reshape your island using the terraforming tools. These terraforming tools can be used to adjust almost every factor of your island: you can add and remove rivers and cliffs, meaning you can reduce your island to an entirely flat plain and remodel from there if you so desire.
The only bits of your island you can't remove are the beaches and the rocks surrounding them, and you of course can't touch or move the airport or residential services area and surrounding town square.
In order to get the terraforming tools for creating or removing rivers and cliffs, just head to the Nook Terminal in residential services. Once again, this terminal is selling access to the tools you need: the water-scaping tool for creating rivers and the cliff-scaping tools for creating raised areas of land. Equipping the tools works the same way as with paths. You'll take out a little shovel and can then use this to reshape your island significantly.
For more on help making a perfect deserted island getaway, be sure to check out our full Animal Crossing New Horizons guide, which has help on a great many more topics.