Ancestors: The Humankind Odyssey is 40-50 hours long and has a game-ending failstate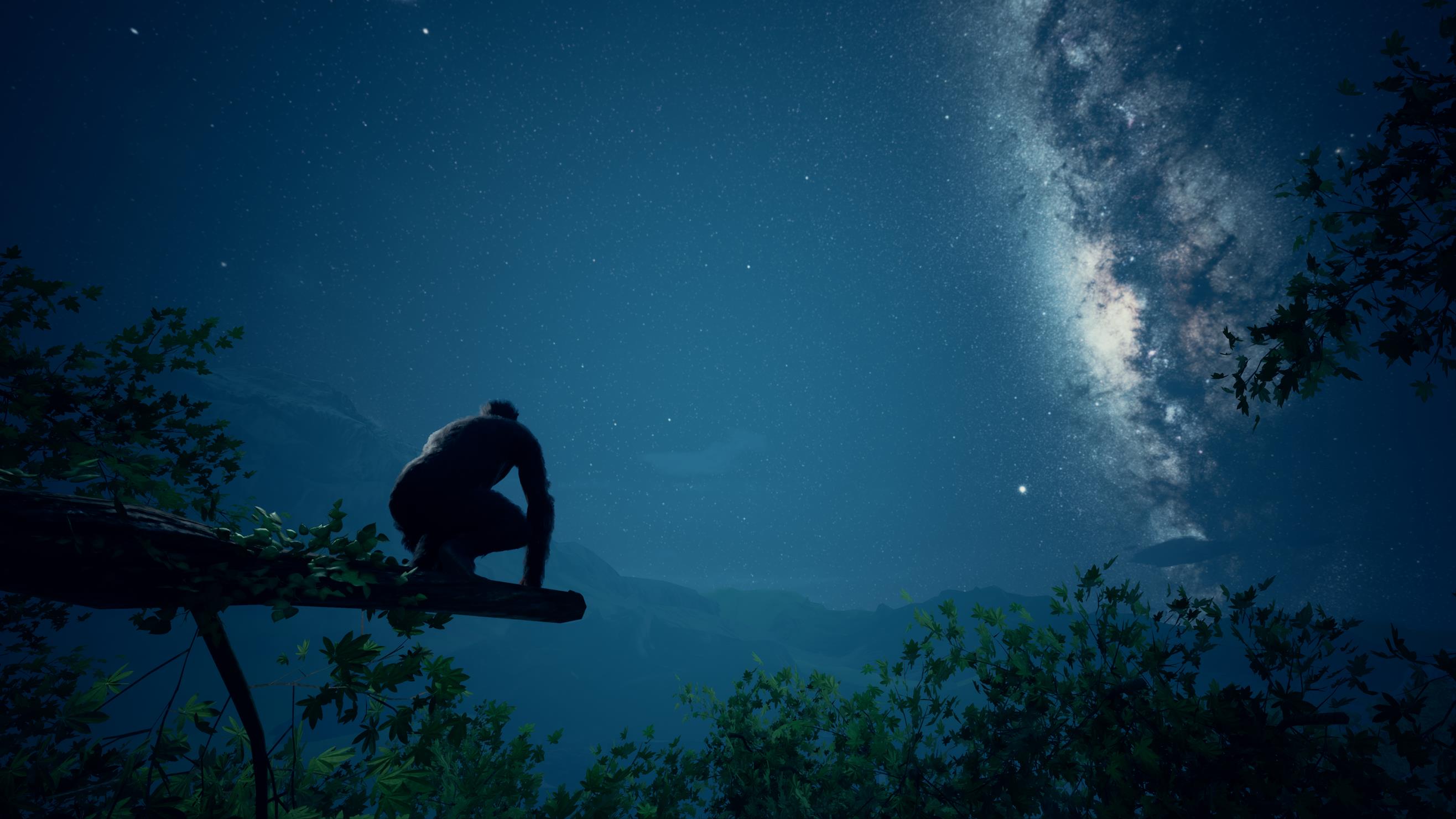 The next game from Assassin's Creed creator Patrice Desilets is out later this year, and while it shares some DNA with his popular historic series, it's also a departure in many ways.
Ancestors is a survival game where you play as a lineage of apes, scurrying around a jungle, learning, and fighting for survival in a hostile world. Death is meaningful and can come in many ways: eaten by a snake, falling from a height, or dying of thirst and starvation are just some examples. If you don't carry on your bloodline, you can potentially be sent right back to the start of what Desilets says is a 40-50 hour game.
"[When you die] you transfer into another clan member, which you can also do by yourself – you can switch," Desilets explained. So, what happens if your entire clan dies? "Your lineage would go extinct," he said, confirming that you can potentially lose tens of hours of progress through careless play. "A bit like The Long Dark," he continued. "You can play a long… and suddenly you die and it's 'Yeah, sorry'."
Despite this harshness, there are systems in place that create safety blankets as you play. "You need to eventually make a new generation. And you'll make babies," Desilets said. "When you do a generation – which is 15 years in the future – well, a generation is passed and there's no more babies, and we need a baby to evolve. There's multiple layers of evolution inside the game, and time passes also from ten to two million years, so it's eight million. There's multiple ways of moving the time."
Originally, Ancestors was going to be an episodic game, but the partnership with publisher Private Division led to Panache creating a full experience instead, though this is 'volume one', with subsequent games planned to explore the later stages of ape evolution.
"Volume one is roughly between 40 to 50 hours' worth of gameplay, so it's not a little thing," Desilets said. "Tomorrow I am gonna talk about it. It was episodic, it's not anymore because Private Division... I don't need to ship something to make money right away, and also it worked on paper and then it was more interesting to actually make a full-blown game than cut it in multiple episodes."
Ancestors is due this year for PC, PS4, and Xbox One.