Retro handheld Analogue Pocket delayed to 2021 - but pre-orders open next week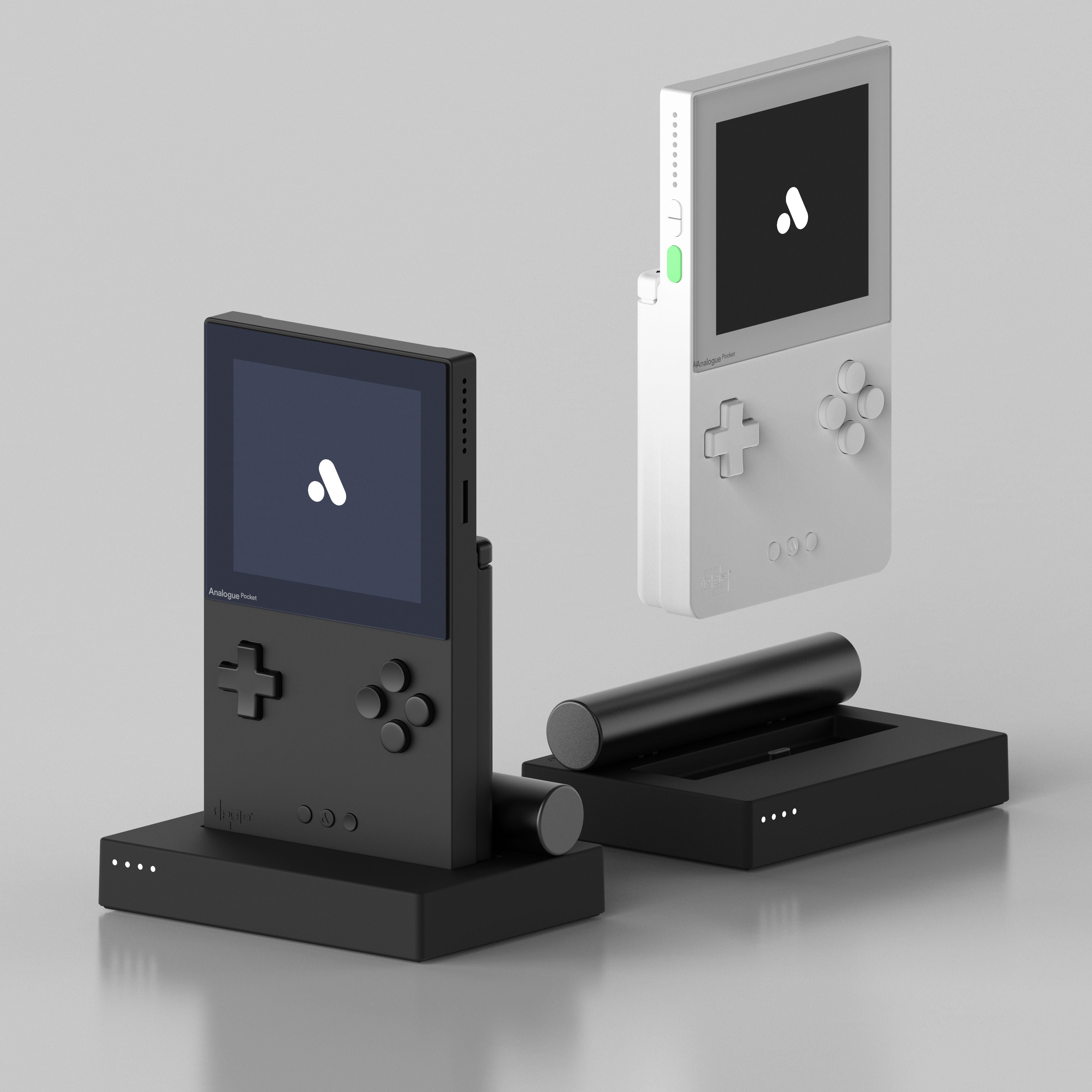 Last October, we reported on the Analogue Pocket, a gorgeous-looking retro throwback system. We now know its release date - and a bunch of new features.
For those of you already familiar with the Analogue Pocket from our previous reports, let's get the big new information out of the way up top: the Analogue Pocket machine will cost $199.99, and will ship in May 2021. Pre-orders will open on August 3rd at 8am Pacific time, via the official Analogue store.
That might seem pricey for a posh Game Boy, but you get quite a lot for the money - including some newly announced features, revealed today.
For the uninitiated, the Analogue Pocket is essentially a high-end retro Game Boy - but with a lot more features besides. The best way to think of Analogue Products is like a version of buying a high-end record player to experience vinyl records the way they would've been back when vinyl was the gold standard of music - it's that, but for video games. Analogue has put out the Super NT, a high end replica SNES, and the Mega Sg, the same for the Mega Drive/Genesis. Now it's time for a handheld.
What sets Analogue hardware apart is FGPA, a specially-created chip that has been programmed to act like another chip right at the hardware level. This basically means the Analogue Pocket doesn't just emulate the games it runs - instead its chip basically 'becomes' the machine in question, acting just like it. This means that games often run pixel perfect with far more reliability than with typical emulation. When they don't, patches can be created to paper over any cracks.
This has been ridiculously successful with Analogue's NES, SNES and Mega Drive - they're pricey, but they're also one of the best ways to accurately play those platforms' games on modern displays.
So here's the Analogue Pocket. It plays Game Boy, Game Boy Color and Game Boy Advance games - just slot in the cart and it'll run those games on is 3.5-inch, 1600x1440 resolution LCD screen. There'll also be cartridge slot adapters which will further expand the utility of the machine, allowing the play of Game Gear, Neo Geo Pocket Color and Atari Lynx titles.
The Pocket has a feature we now take for granted that wasn't available to these old games in their original form - a sleep and wake routine. A tap of the power button suspends gameplay and puts the console to sleep - when awoken, it picks up where you left off. Other features are more traditionally-inspired - there's a hard case in finest Game Boy tradition, and support for link cable multiplayer hook-ups, just like the original hardware.
Analogue is also revealing additional features and specs today. The Pocket's display is made from Gorilla Glass that's three times the typical thickness found in phones. The display can handle variable refresh rates, and has a display modes setting that can help make the Analogue output more closely resemble the original machines. Just like the Mega Sg, the Analogue Pocket can be used as a musical device, too - it has MIDI and Analog sync cables so you can plug it into your music hardware and boot 'Nanoloop', an app that'll let you use the iconic video game soundfonts for music production.
In terms of play time, Analogue say the Pocket's 4300 mAh battery will last between 6 and 10 hours of gaming, and will live in sleep mode for over 10 hours.
The machine has seen other minor design tweaks, but the big bonus point remains the Dock. Sold separately for $99, this basically makes the Pocket a little like the Nintendo Switch - you can dock the handheld and use all the features of it on your TV. The dock supports up to four controllers via Bluetooth, 2.4g wireless or a wired connection.
And that's it - theoretically the Game Boy to end all Game Boys. Like the Super NT and Mega SG before it, the Analogue Pocket is expensive enough to absolutely not be for everybody - but if you want to play these handheld games without the mess of uneven emulation, playing on a device not strictly designed for them or using two decade old hardware, this remains one of the most exciting options.
All of this depends on the Pocket holding at the same quality bar Analogue's previous machines have - and we'll test that. But for now, know that pre-orders open next week on the Analogue website.