Amplitude's doing well, but Chroma's going back to the drawing board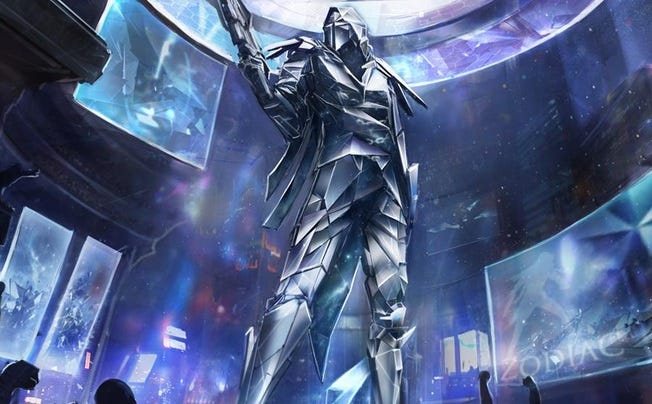 Amplitude developer Harmonix has decided to take its music-based FPS Chroma back to the drawing board after its initial rounds of play-testing.
Earlier this month I interviewed Harmonix on its Amplitude PS3 and PS4 reboot to find out why the team was returning to its PS2 roots now. The game hit its Kickstarter target at the last minute with $844,127 raised, marking a big win for the studio.
Elsewhere, the Rock Band team is working with Counter-Strike's Hidden Path Entertainment to bring music FPS Chroma up to scratch, and it seems like they're going back to square one.
In an email to testers, Harmonix wrote, "Based on the terrific feedback we got from all of you in the community, as well as our own analysis, we have concluded that Chroma will need some substantial retooling to be the game we want it to be."
"We remain passionately committed to the high-level vision, and we think there are some very successful mechanics and systems in the existing build. The team has, in fact, already started prototyping new directions for the game based on those successful mechanics. We look forward to sharing more with you down the line, as Chroma evolves in new directions."
Taking time to fix and improve the game is surely a positive step for the team, but we'll have more on how the project is going once it drops.
Via Kotaku.