AMD throws support behind VR with new low-latency anti-nausea tech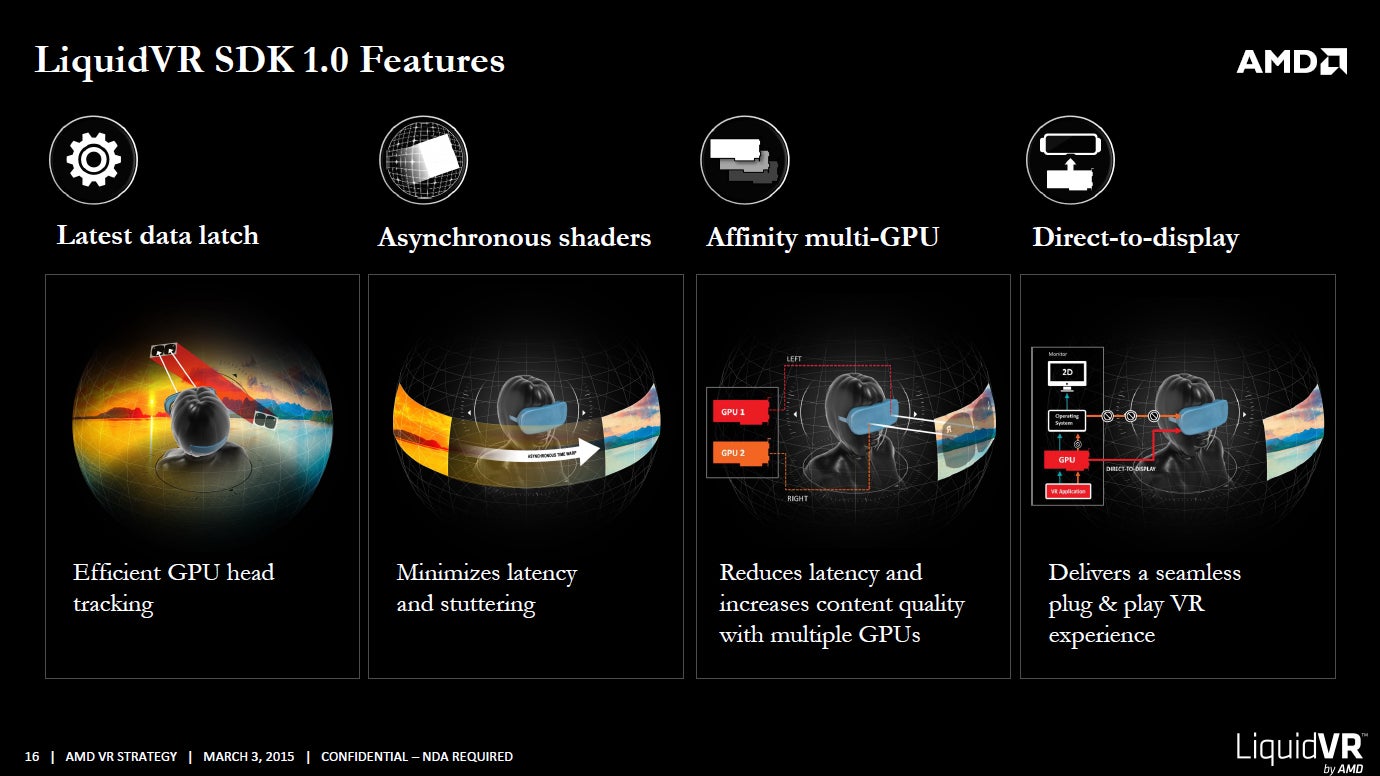 GPU manufacturer AMD has released a new SDK compatible with "a broad set of VR devices".
Called LiquidVR, the tech is designed to "bring better content, comfort, and compatibility to VR applications" including games, simulation, entertainment, education, social media, travel, medicine, real estate and ecommerce, apparently.
AMD said maintaining comfort and realism in VR environments is a matter of establishing "presence" - "a state of immersive awareness where situations, objects, or characters within the virtual world seem real".
Working with "key technology partners in the ecosystem" - probably Valve and Oculus, at the very least - AMD has leveraged its GPU sodtware and hardware sub-systems to reduce motion-to-photon latency to less than 10 milliseconds, in order to reduce motion sickness and other side effects.
"Rendering near-photorealistic imagery in real-time at high resolutions in stereo at high refresh rates over 100 Hz is a challenge to even the most powerful GPUs and CPUs that are available today," AMD said.
"With LiquidVR, users of AMD technology can build multi-GPU and multi-CPU systems with solutions available in the market today. AMD is providing powerful interfaces for developers to take productive advantage of all the CPUs and GPUs in the system for the best possible VR experience."
Thanks, Gamespot.