Amazon now sells full 360 games for download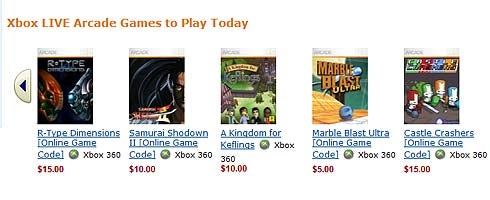 Amazon's launched a 360 store in the US, offering games for download for cash instead of Microsoft Points.
You buy the games, download them to your 360 and play them. All very convenient.
The service also allows people to purchase subscription cards for Xbox Live and Microsoft Points.
Kotaku's rumouring the same may be on the way for PS3, Wii and possibly PSP.
All sounds good to us. Thanks, Blerk.