Amazon Fire TV "isn't trying to be a game console," says Larsen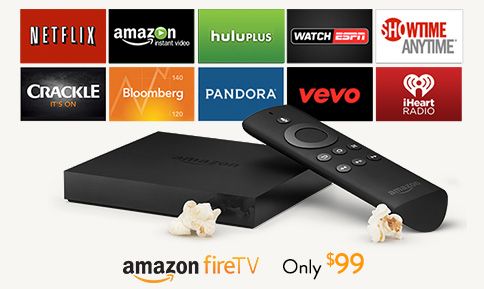 Amazon Fire TV was announced last night, attracting a wave of praise and sceptisicm from both sides of the fence. The big issue? Many gamers reckon it can't compete as a games console, so it's just as well that Amazon Kindle vice president Peter Larsen doesn't see it as a games console at all.
You can check out our report on the Amazon Fire TV announcement, specs, trailer and more through the link, where we've listed everything you need to know so far.
We've also got a details for Amazon Fire TV game Sev Zero, a shooter that will launch exclusively on the device and has been developed in-house.
Now, speaking with Engadget, Larsen stressed that Kindle Fire TV, "isn't trying to be a game console."
Engadget writer Ben Gilbert later posted this on Twitter:
Amazon's Pete Larson says, "This is absolutely not a game console."

— Ben Gilbert (@RealBenGilbert) April 2, 2014
As MCV has noted, the message seems to conflict with Amazon's official Fire TV descriptor, which states that the device, "beats out Apple TV, Roku, and Chromecast for serious gamers because it comes preloaded with Splashtop to enable 3D gaming/remote desktop to TVs – watch out game consoles."
It's a mixed message for sure, given that Amazon has purchased Killer Instinct developer Double Helix Games and has its own in-house game studio.
We'll have more on Amazon Fire TV as it comes.