Amazon End of Summer Sale discounts Assassin's Creed Odyssey, The Division 2, The Witcher 3 and more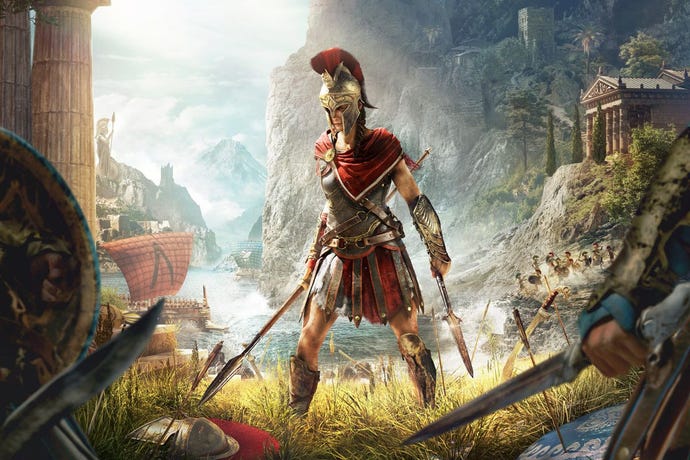 After yesterday's slightly disappointing array of gaming offers, Amazon has just upped the ante with a number of new discounts in its End of Summer Sale across the likes of Assassin's Creed Odyssey, The Division 2, The Witcher 3.
Even though the sale is only being promoted on the Amazon UK store, a lot of these offers are replicated in Amazon US too, so make sure you click through and see if you can snag a bargain. Let's get to it!
If a stroll around ancient Greece shanking a few Templars sounds like your sort of thing then you can now get Assassin's Creed Odyssey on PS4 and Xbox One for just £22.49. That's a few quid off the lowest price I've seen for the game so far, but still a decent deal.
Perhaps a stomp around a dilapidated Washington D.C. may be more to your taste instead? If so, you can get The Division 2 Limited Edition on PS4 and Xbox One for only £25.99 in the Amazon sale. This version of the game doesn't come with anything too astounding, just some extra DLC containing skins and weapon packs.
Lastly, if you seriously haven't got round to playing it yet, you can get The Witcher 3 - Game of the Year Edition on PS4 for £13.99. In terms of value for money that's an incredibly good deal, though we are only a couple of months away from the game's Switch debut - something Alex has played and found to be blurry yet brilliant.
Even though the choice is fairly limited there are a couple of other decent gaming deals in the Amazon End of Summer Sale. A discount on the Tales of Vesperia Definitive Edition could definitely be tempting for those of your looking to sink into a massive JRPG. Or, there's a small saving to be had on the Xbox One S 1 TB All-Digitial Edition - with bonus Xbox Wireless Controller too!
Then, in terms of gaming tech and peripherals, there are a few deals to be found. Those of you looking to upgrade your Switch storage space can get a SanDisk Ultra 128 GB SD card for only £13.69. For the PC crowd, there's this Samsung 2 TB 860 QVO SSD down to £173.99.
There's still 15% off a range of PC gaming monitors, too!
For even more offers do have a browse through the Amazon End of Summer Sale hub over at Jelly Deals. While there, you'll also find pages dedicated to the best external hard drive for PS4 and the best power bank for Nintendo Switch.