Amazon Australia leak shows five new PS5 game covers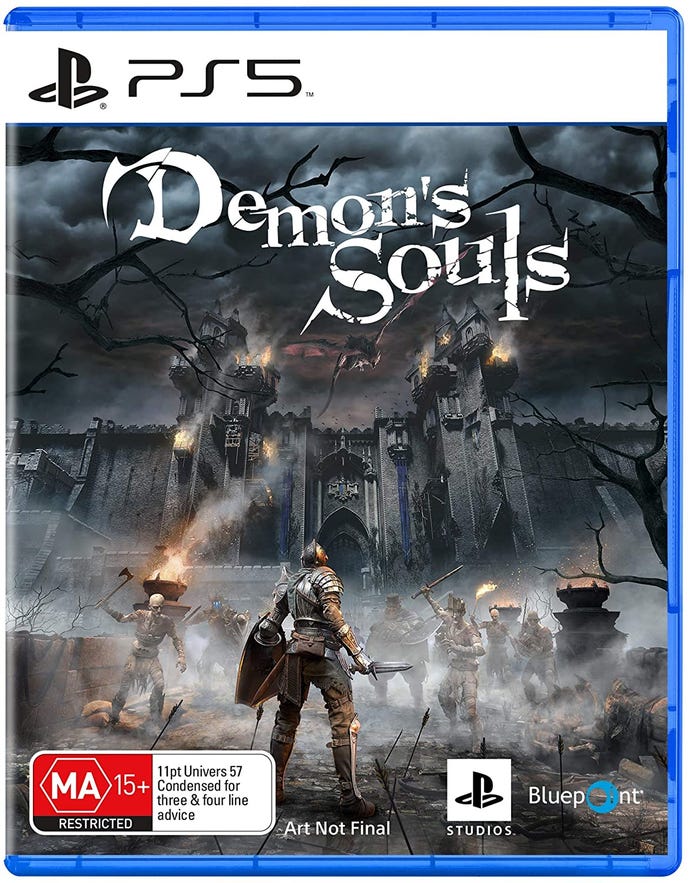 Some of the PS5 game covers aren't final, though.
more
Amazon Australia posted five new PS5 box covers on earlier today, although some of the box art isn't final.
The pages seem to have been removed, but our search skills may be lacking today, but at any rate, resetera grabbed shots of the boxes before they could be pulled.
Box art, as you can see, was posted for previously announced titles Demon's Souls, Gran Turismo 7, Returnal, Sackboy: A Big Adventure, and Destruction Allstars.
The art for Demon's Souls and GT7 are not final.
A release date was not provided for the games, but that will likely change once the launch date is announced for PS5.
Along with the covers, two new screens for Demon's Souls were posted, and we've popped those in below.