Aisha Tyler Appears in Watch Dogs, Gets Run Over
Ubisoft put out a video showcasing Aisha Tyler's appearance in the upcoming Watch Dogs, to a questionable degree of success.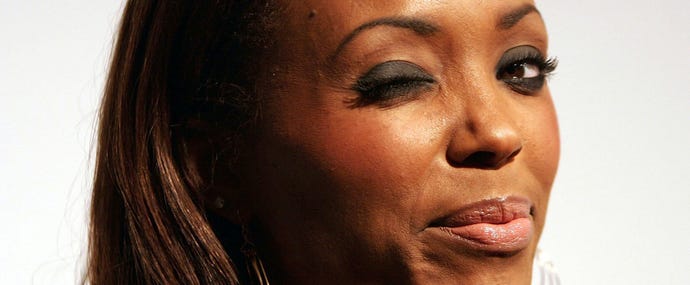 This article first appeared on USgamer, a partner publication of VG247. Some content, such as this article, has been migrated to VG247 for posterity after USgamer's closure - but it has not been edited or further vetted by the VG247 team.
Aisha Tyler, star of Archer and Ubisoft's E3 press conference (and, I realized on a recent rewatch, a recurring guest star on Friends), is in Ubi's upcoming open-world hackathon Watch Dogs. As herself.
Ubi apparently thought that the best means of revealing Tyler's role in the game would be to put out a distinctly current-gen-looking video in which virtual Aisha wanders around talking for a bit, triggers a rather awkward "I'm avoiding getting run over" animation (coupled with a sound effect that I'm pretty sure is the same one from when Cate Archer gets shot in No-One Lives Forever), then gets run over.
See for yourself:
Ubisoft's decision to put out this video using footage that appears to be from current-gen consoles (or Wii U) is a little curious, since all previous promotional footage of the game has clearly been of Xbox One, PlayStation 4 or PC versions, and has been impressing both press and public. This video, meanwhile, has attracted the ire and bewilderment of YouTube commenters, who have been making witty jokes such as "I love that they're making a Nintendo 64 version of the game!" and "this is a GTA4 mod." Oh ho ho.
The video doesn't tell us much more about Watch Dogs that we don't already know, but it does show off the game's interface, with protagonist Aiden Pearce following Tyler, viewing information on her and apparently listening in to her phone call. Whether or not the garbage truck flattening her is Pearce's doing or not isn't apparent, however.
Whatever you think of the video and the visuals depicted therein, it's certainly darkly amusing in a slapstick sort of way -- even if it's probably unintentionally so.