After 7 years of complaints, EA Sports will "thoroughly investigate" FIFA Ultimate Team Chemistry issue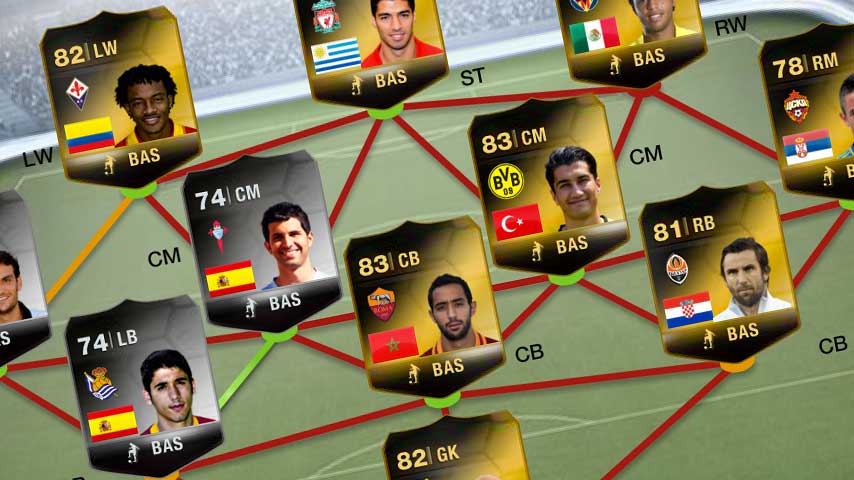 Your voices have been heard at last.
Let it never be said that patience and persistence don't pay off: the EA Sports FIFA community may finally get some satisfaction regarding a persistent problem with Ultimate Team.
As reported earlier this week, players managed to put together solid-looking evidence of an issue with FIFA Ultimate Team Chemistry which they've been complaining about for seven years: expensive cards don't perform as well as they should.
Although the problem has been widely discussed for literal years, until now most "evidence" of it has been anecdotal, and as we're all prone to biased memory (and tantrums) when we feel we've been ripped off, EA Sports has perhaps had some justification for not taking the matter as seriously as players wanted - although reports of locked and deleted threads seems a bit excessive, especially now it looks like the players were right.
Satisfaction may be inbound at last, as EA Sports has acknowledged the receipt of the information and promised to look into it. Here's a statement issue to gamesradar:
"Thanks to the FUT community for raising awareness of a potential fitness and chemistry inconsistency in some FUT items. After hearing this, our teams were in over the weekend and continue to thoroughly investigate the information," EA Sports said.
"Our commitment to a fun, fair and secure experience in FIFA is ongoing, and as a community your feedback helps us achieve that goal."
It's shame it's taken this long to get a proper investigation - or at least the promise of one - but given how much utter rubbish community managers have to sift through every day it's no wonder it takes really solid detective work to spark a response from developers and publishers. Perhaps if we all laid off the angry screeching a bit more our justified complaints would be heard more clearly? Just a thought.