Activision: Three new Call of Duty titles in two years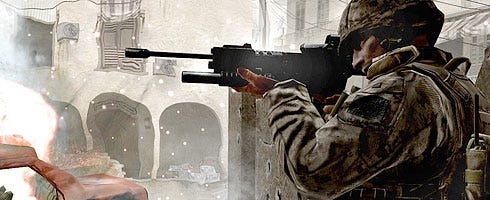 Activision blogger Dan Amrich has revealed that the company plans to release three new Call of Duty titles in the next two years.
Speaking in a Facebook thread - in an Activision/Bobby Kotick hate group of all places - he said:
"As for COD, they've confirmed three games in the next two years. Seeing as how there is a pattern of one new COD game every year, this is one new COD game from one new developer, and in a different genre from the core games we've seen."
Treyarch are handling this year's release in the series, with details to come in this month's issue of Official PlayStation Magazine, while Infinity Ward are expected to be developing Modern Warfare 3, despite rumours it was being "held hostage" and a lawsuit from former bosses of the studio Vince Zampella and Jason West against Activision for $36 million and the Modern Warfare IP.
The company also announced back in March that upstart Sledgehammer Games was developing an "action/adventure" title in the series, which was first thought to be a 2011 title Acti was referring to. An internal memo soon after the announcement killed that off.
The title is expected to "broaden the audience" for the series.