Activision: Next Bungie game heading to PC, consoles and "online"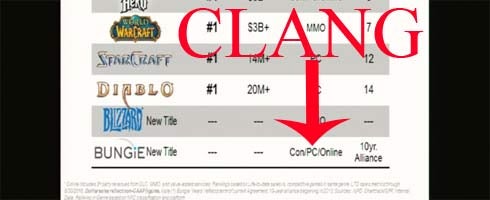 A slide from Activision's presentation at the BMO Capital Markets 18th Annual Digital Entertainment Conference may have confirmed Bungie's next "universe" is not just be a console affair.
"PC" was listed as a platform for the property, alongside "con" and "online," as reported by BigDownload.
No platforms have ever been confirmed for the incoming IP.
If the slide is accurate, this would be the first internally developed PC title from Bungie since Oni was released in January 2001; both the PC ports of Halo 1 and 2 were handled external developers.
Bungie and Activision announced in April that the two had signed a ten-year deal to publish the developer's new IP, with the studio retaining all rights to the property.