Acti Bliz slashes music SKUs, 60 million Guitar Hero songs downloaded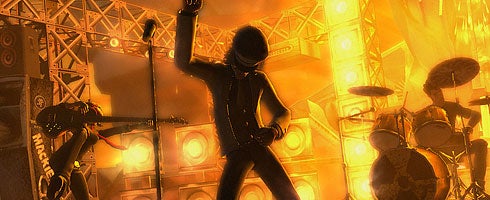 Activision Blizzard revealed during its full-year investor call tonight that it plans to release only two music games this year.
DJ Hero 2 and one Guitar Hero title are the sum total of the company's rhythm output in 2010.
Music sales were down overall due to what CEO Mike Griffith called a "weakening casual market", yet it was confirmed that over 60 million songs were downloaded for the Guitar Hero franchise during the year.
While a larger overall install base is expected in 2010 due to 360 and PS3 growth, the music genre is not as profitable as it once was, the company said.
Therefore only two music titles total are expected this year after releasing 25 different SKUs for the genre last year. Only 10 SKUS are planned for the year.
Due to the current decline in the PS2 market, Griffith said that the company expects the decline to continue this year, therefore Activision will no longer supply the console with music games.
With DJ Hero becoming the highest grossing new IP for the company in 2009, a sequel was a no-brainer.
However, less SKUs mean less games will fall through the cracks like GH: Van Halen did, and will ensure more hits like Guitar Hero 5 which helped it become the best-selling third-party franchise in North America and Europe in 2009.
Furthermore, the GH franchise was the first one to ever break the $1 billion sold mark, and that occurred with GH3:Legends of Rock - so it's still a popular franchise despite the over saturation - which Activision is finally rectifying.
No word yet on what this new GH title entails just yet, but rumors were already floating about last year.