Acti: Russian Modern Warfare 2 banning reports are "erroneous"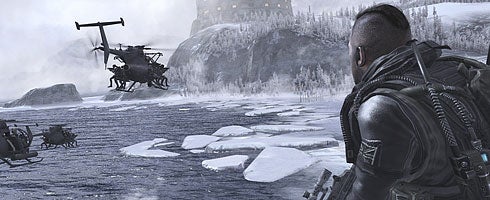 Activision has just confirmed to VG247 that reports of Modern Warfare 2 being withdrawn in Russian are incorrect.
"Reports that Call of Duty: Modern Warfare 2 has been banned in Russia are erroneous," said the publisher in a statement.
"Activision only released a PC version of the game in Russia which went on sale on Tuesday, Nov. 10."
The original story came from GotPS3, a Russian site, which - according to Hellforge - claimed that the game's console versions had been banned thanks to its Airport Scene.
So there you go. Untrue. Go back to not speaking Russian in a make-believe Russian airport, Russian Modern Warfare 2 PC players.