A-Train: All Aboard! Tourism review - a fun transport sim in need of better tutorials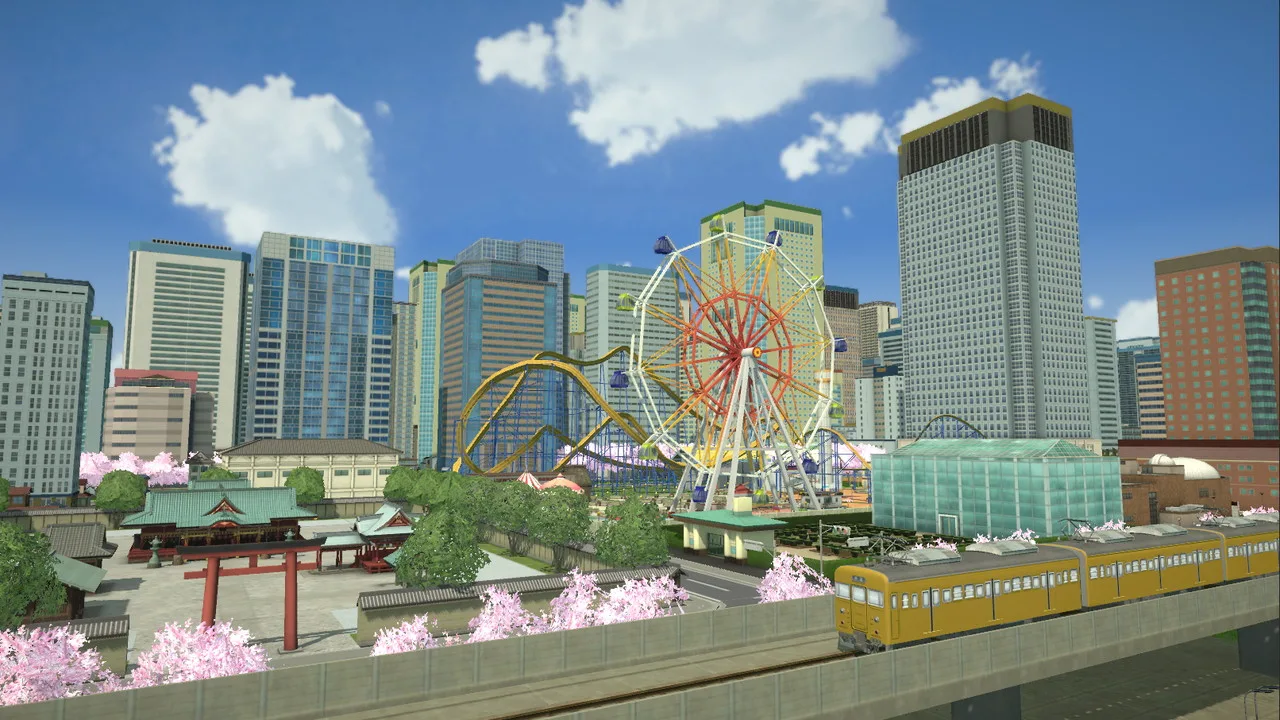 The Switch's entry in the A-Train series won't be for everyone, but if you can push past its complexities, there's much to enjoy.
A-Train is one of those video game series that I wish had a more consistent path to localization. While over the years things like niche Japanese RPGs have gotten better at eventually surfacing with English-language versions, this little strategy simulation franchise has remained spotty at best.
A-Train, or 'Let's Take the A-Train' as its Japanese name actually translates, is basically a business simulation franchise in the vein of the finest PC efforts. It so fits into that definition, in fact, that sim genre pioneers Maxis even localized and published the 1992 entry in the west. Since then, many entries have been released, hopping across every platform you can imagine - Mega Drive, DS and 3DS, three generations of PlayStation, PC, and even Xbox 360.
The latest entry, A-Train: All Aboard! Tourism brings the franchise to Nintendo Switch, but is also getting a fully-localized western release from Nintendo itself, a curious development.
Anyway; you know what you're getting with a game like this. You're placed into the job of the boss of a railway company, and your task is simply to provide rail services, pleasing customers and growing the business. The twist perhaps comes thanks to the setting, where since this is a train management sim set in Japan, the intricacies of Japan's railway system and the way rail providers interact with both passengers and local government over there is recreated.
It's not an enterprise entirely focused on making money, though money of course dominates and determines what you can do at any one time. These games are occasionally described as city simulations, and that's accurate too. As you build your rail empire, the population centres you service will change as a direct result of the availability of affordable public transit. You can use this to game the system in fun ways, like buying up land in an area that you're going to build an impressive rail infrastructure around. Once the effects of that infrastructure take hold, you could sell off that land as its demand - and price - soars.
You can do all of this within a sandbox, but the core of A-Train is a series of scenario offerings that take place in different maps set at different times in history, with the economic make-up and available trains and technology changing based on the decade you're in. Each scenario has specific and appropriate goals with a fair but decently challenging difficulty curve. While you can meander off and sandbox, what A-Train wants you to do is work through these scenarios one-by-one.
All this would be for nothing, of course, if the simple act of building rails, traversing the map, and setting up your services isn't fun. This is of course the most common problem with this sort of game on a controller - but this is a decent effort, in large part thanks to the fact that this series has a storied history on consoles.
As well as decent button controls that let you leaf through the menus, there's also a handful of touchscreen options that you can use for speed and ease of access if you're in handheld mode - something which is most welcome as this definitely feels like a 'handheld first' sort of game, an easy time-sink while relaxing away from a big screen. The game's options get astonishingly in-depth, but most of these intricacies are smartly hidden away and automated unless you want to dig into them and get into minute-accurate scheduling and the like.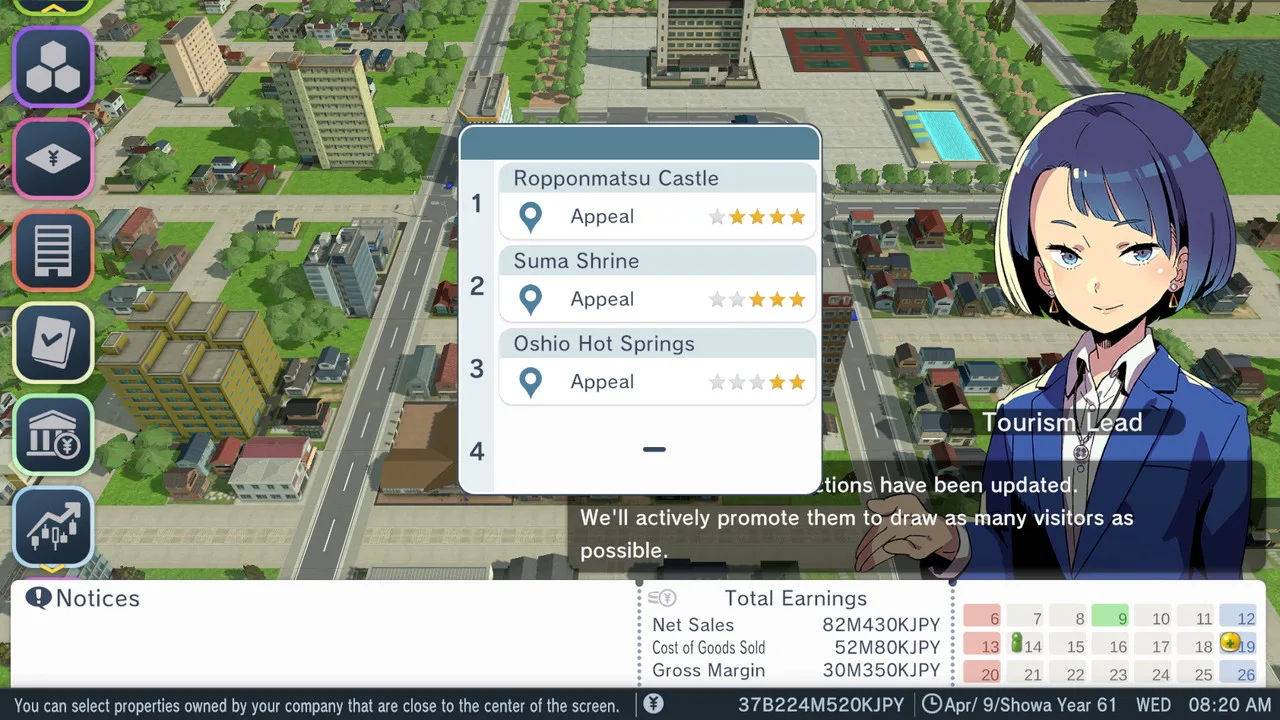 Once you're into it, then, it's a lovely, relaxing experience, and I never really felt like I was having to wrestle with the game's complex nature or its controls. However, actually getting into A-Train is perhaps the taller task initially.
You're thrown in at the deep end, on an mid-century scenario on a suburban map. Anime advisors in archetypal jobs with the obvious matching personality types try to guide you through things - but it's a lot. You're told what to do, but also given enough broad freedom that you can very easily mess it up and back yourself into a corner, despite these being friendlier tutorial scenarios.
Several times in the early phases I could feel myself losing patience and edging closer to bouncing off the game. A-Train's general performance is okay, if not remarkable - there's the odd forgivable hiccup here and there, and while the visuals are fairly basic to accommodate for that performance, it's a characterful art style. Much of the interface and presentation can feel sluggish, mind. If you stick with it and push through, you find shortcuts and tricks to speed everything up, and the more you begin to understand, the easier it becomes to simply enjoy the finer points of what is a very lovingly-crafted simulation.
A-Train: All Aboard! Tourism won't be for everyone. That's not just because it's part of a niche genre - it's also because of the way it's structured and the time commitment to truly get into it and dig deep into the 'good stuff'. It never quite goes off the rails, but sometimes you'll wish the journey could be a little quicker - and not everyone will be able to stick it out. If you manage that - and more fervent fans of transport sims should be able to do that - there's a bit of a hidden gem here.
A copy of the game was provided by the publisher.