A Street Fighter Anniversary Collection for PS4 and Xbox One keeps popping up on European retailers - but is it real?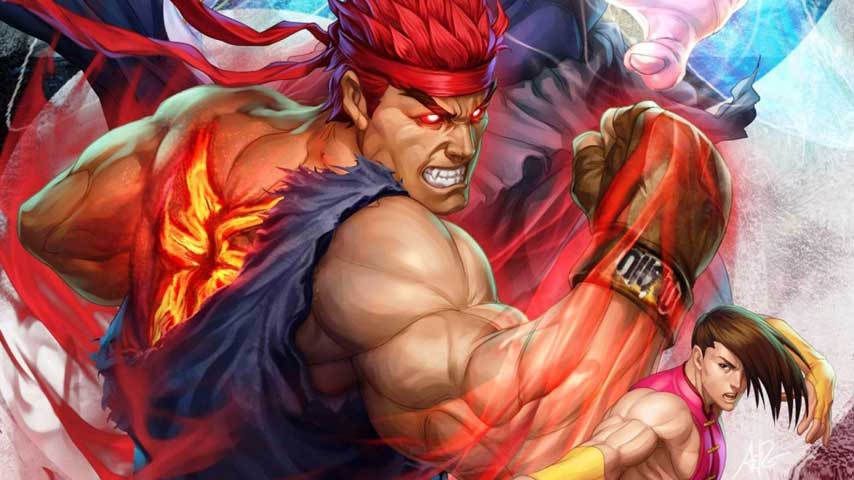 This persistent retail listing keeps popping up on multiple European retailer sites - but is it real, or a troll?
In August 1987 Street Fighter arrived on the scene in Japanese arcades, and while it'd really take until its 1991 sequel for the fighting series to truly refine its formula and gain popularity and recognition, that still makes this year Street Fighter's 30th anniversary. Capcom has been doing a bunch to celebrate - but for the past few months a persistent retail listing for a 'Street Fighter Anniversary Collection' has repeatedly popped up on European store fronts.
This stubborn listing is a bit strange - it's been floating around in various forms for months now with no confirmation if it's new or not, but it's cropped up so many times we now figure it's worth reporting on. If this is a fake or troll, it's a coordinated one that's tricked multiple European retailers.
The first instance was spotted on huge gaming forum NeoGAF towards the end of July, with German retailer CoolShop listing a 'Street Fighter Anniversary Collection' for both PlayStation 4 and Xbox One. The initial German shop listing featured a description that matched the contents of the Street Fighter 15th Anniversary Collection game for PS2 and Xbox - Hyper Street Fighter 2 and Street Fighter 3: Third Strike. A day later Coolshop pulled the listing down.
A few days later Finnish retailer Puolenkuun Pelit put up the same listing, again featuring the description and artwork from the 15th Anniversary game, but again listing it as for PS4. That listing is still up.
Various listings popped up and disappeared as fans waited for Gamescom - nothing came. Then, as fans began to get excited for Tokyo Game Show, the game showed up again last week on UK site Alza and Czech shop Madgamer - the latter of which has left its listing up and even featured the box art from the 15th anniversary game but clearly hastily photoshopped to have PS4 branding.
Now, new listings have cropped up on Portugese store Kuanto Kusta complete with a new placeholder box art (as shown above) and even a price. This listing has been followed by a matching one from another Portuguese shop, GamingReplay. They offer an Xbox One pre-order for the game.
To be clear, the logo shown on the above box art that cropped up today is the same logo featured in the PS2 and Xbox release years ago once again, but placed on a fairly convincing set of PS4 and Xbox One placeholder boxarts. Basically, it is something a fan or trickster could've made... but why? And why would retailers buy into it?
Exactly what is going on here is anybody's guess, though it has to be said that there's an awful lot of smoke without a fire yet in sight. Capcom has been going big on Street Fighter's 30th with Street Fighter 5 tournaments, SF5 DLC, in-game celebrations and the release of Ultra Street Fighter 2 for Switch - so this doesn't seem entirely unlikely. Capcom's also fond of a rerelease and remaster, from Okami HD to Resident Evil Revelations for Switch.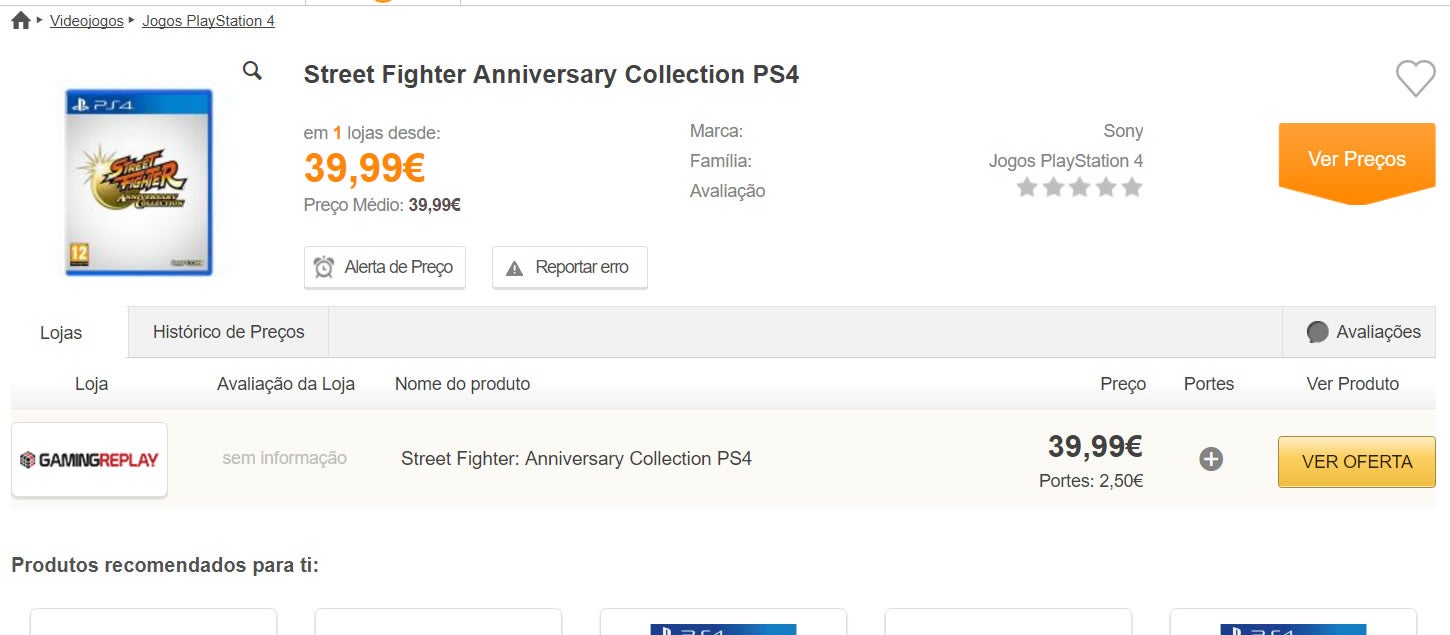 The last console generation got digital ports of both Street Fighter 2 and Street Fighter 3 that could easily be ported up a generation for this collection, and Street Fighter 4 was ported to PlayStation 4 to tide people over until SF5 launched. What else could this collection contain? Will Capcom finally unearth SF1 and let people realize how rough that game is again, or include some of the Street Fighter Alpha/Zero series given how much of its cast show up in SF5? If this is real it'd be nice if this came to PC, too.
Alternatively this could all be some elaborate fake, of course, but it's been a long-played one that's taken a lot of effort if that's the case. Capcom has generally had a fighting game announcement at every PSX alongside the Capcom Pro Tour grand finals - last year it was Marvel vs. Capcom Infinite, and both SF5 and the PS4 port of SF4 were announced there. We were anticipating that being where the rumored Super Street Fighter 5 might be revealed - but perhaps we could be getting this collection too. Only time will tell.