Far Cry 6 release date, main plot leak on the PlayStation Store [Update]
The existence of Far Cry 6 has been confirmed, though not by Ubisoft.
The Hong Kong PlayStation Store has leaked a bunch of Far Cry 6 details. The game is coming to PS4 and PS5 on February 18. Owners of the PS4 version will also get a free copy on PS5.
Far Cry 6 is likely coming to other platforms, but the information here is based on what's available on the PlayStation Store. As recently leaked, Breaking Bad's Giancarlo Esposito is indeed the main villain. You can even see his character on the cover.
In Far Cry 6, you play as Dani Rojas, who fights a guerrilla war against tyrant Anton Castillo (Esposito), and his son Diego. Castillo is described as a "ruthless dictator" who wants to restore the country to its former glory "by any means." The game is set in the fictional country of Yara, a "tropical paradise frozen in time." Ubisoft says Yara is Far Cry's biggest world ever, featuring jungles, beaches and the metropolitan capital of Esperanza.
The description also talks about employing guerrilla tactics against Castillo's forces, like using makeshift weapons and vehicles. Far Cry 5's Fangs for Hire – which allowed players to recruit the help of animal – returns, now simply referred to as Amigos.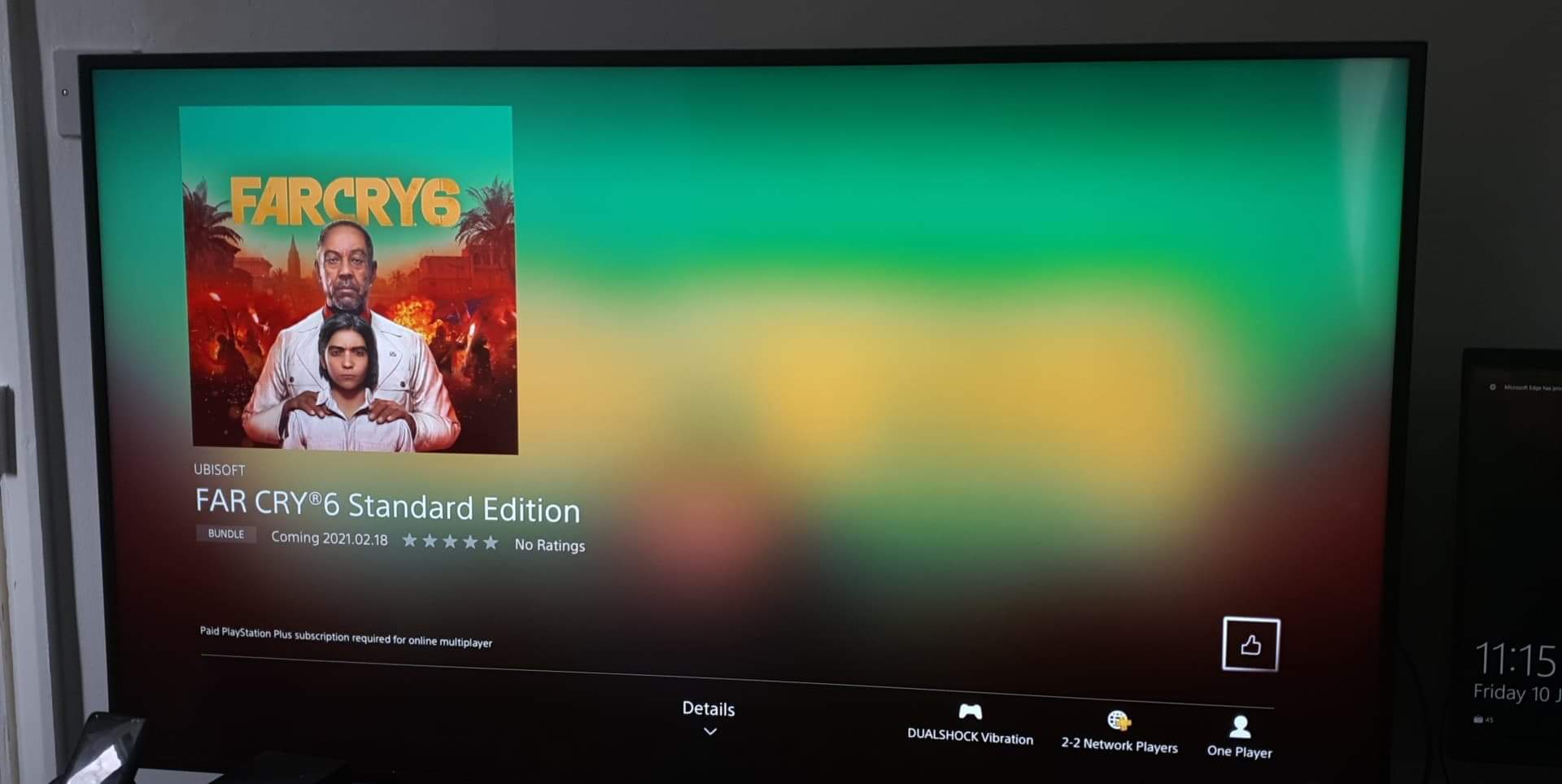 Ubisoft had likely planned to reveal Far Cry 6 to the world at Ubisoft Forward this Sunday. The game will obviously still show up, but the surprise has undoubtedly been ruined. We will bring you more details on Far Cry 6 as they're announced.
Thanks, @AlexRichards65, @Schlumpfkanone.
Update: After today's leak, Ubisoft posted the following on Twitter, giving us our first look at Esposito in the game.
Anton would not be pleased. See you on Sunday at #UbiForward. pic.twitter.com/HieToJzDxp

— Far Cry (@FarCrygame) July 10, 2020