Here's where you can get that Cyberpunk 2077 Xbox controller
The Cyberpunk 2077 Xbox controller is now available to order from various retailers.
We caught a glimpse of the not-very-cyberpunk Cyberpunk 2077 Xbox controller just last week when it was accidentally listed at Amazon Canada. Now, it's been officially revealed and is available to order right now with delivery promised in a matter of days.
In terms of features, there's a special rubberised diamond grip – as well as all the usual button mapping, Bluetooth support, 3.5mm stereo headset jack and PC compatibility that you'd expect from any other Xbox controller.
You can get one into your mitts from the following retailers below. We'll be sure to update the list when we find it available from anywhere else.
In the US:
In the UK: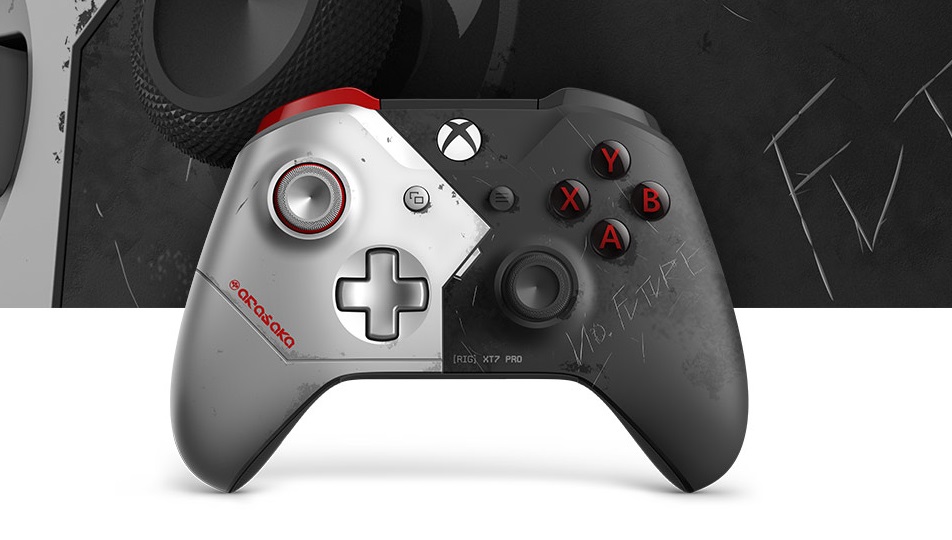 What do you think of the scuffed and grubby metallic design, then? It feels a little all-over-the-place, although you do get the iconic Samurai skull logo seen on V's bomber jacket on a back. Plus a QR code that unsubtly leads to the game's pre-order page – cheeky!
This controller launches just a couple of months before the Cyberpunk 2077 Xbox One X Limited Edition console and Cyberpunk 2077 SteelSeries headsets that were also revealed recently. Microsoft has confirmed that both will be available from June 2020, with the controller and a copy of the game included in the console bundle. Of course, you won't be able to download Cyberpunk 2077 until it launches in September.
All this comes at a time when we should have already been playing Cyberpunk 2077, but it was delayed until September back in January.
Don't forget, you can always find our guide to the best Xbox One external hard drive, the best Xbox Game Pass Ultimate deal and all the info you might need if you're thinking about an Xbox Series X pre-order.