Destiny 2: Xur location and inventory, January 31 – February 3
Hello, Guardians. Xur has returned to Destiny 2 and he's brought some new items.
This week, you can find Xur on Io at Giant's Scar, Echo Mesa.
In his bag, you will find a grenade launcher, two sets of leg armor, and a chest piece.
Be sure to grab what you want before the reset hits on Tuesday, February 4.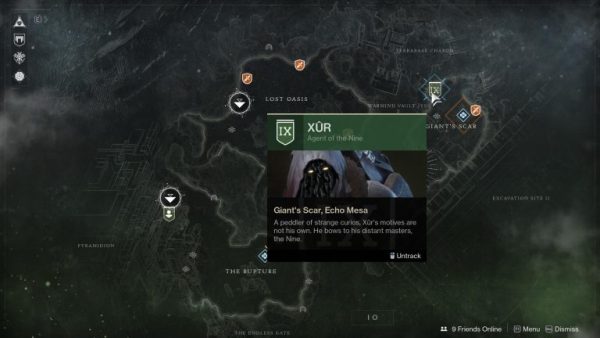 Destiny 2: Xur inventory for January 31 – February 3
This week's Exotic is the cool looking Fighting Lion. The grenade launcher features the perk Delayed Gratification allows you to control when to trigger the explosion after the grenade bounces out. Its Legendary Trait is called Thin the Herd, which causes direct hits to do more damage to enemy combatant shields. Rapid kills against grenade-damaged enemies will also refill the magazine and kills always drop Primary ammo.