Xbox Black Friday sale cuts price of Control, Borderlands 3, Resi 2, and loads more
Xbox has launched its Black Friday sale early for Xbox Live Gold subscribers, which is lovely of them, isn't it? If you're not a Gold subscriber, you'll have to wait until 24th November to grab these deals or you can visit our Xbox One Black Friday hub for more current offers. The sale ends on 2nd December for everyone.
There are some serious savings to be had, particularly when it comes to games that have only come out this year. For example, the exceptional Resident Evil 2 remake, which Kirk at the time called "a perfect blend of nostalgia and the new," is available for only £14.84. Do you know what else costs £14.84? Loads of things, probably, and none of them are as good as Resi 2.
Sure, it's all a bit faux-edgy and cringe, but Borderlands 3 is a really good loot shooter behind it all; Gearbox's latest is on sale for only £35.99 on the Xbox store at the minute and we recommend you take a punt. As long as you can look past the fecal matter jokes, you'll have a good time shooting baddies with really silly guns.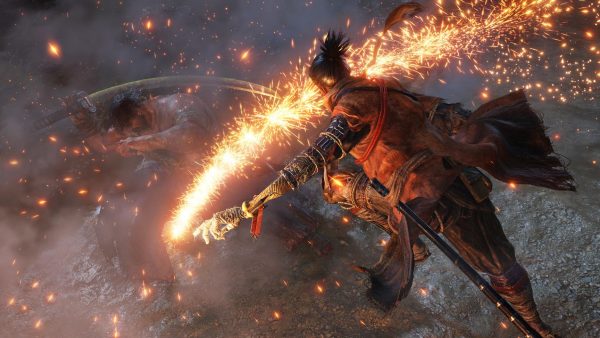 Easily one of 2019's best, Sekiro: Shadows Die Twice has had its price slashed, too. You can grab FromSoftware's balls-hard stealth action game from the Xbox store for over £20 less than the regular asking price during this sale period.
Phil Spencer has kindly discounted a ton of other Xbox One and Xbox 360 games; we haven't even mentioned Control, which is an absolute steal at its current price.
Have a look below at some of the stand out deals, but remember to check out Xbox's website to see everything Microsoft has to offer.
If you're looking to spend a little less money on presents for those loved ones that you're not actually that fond of, keep coming to VG247 over the next week or so, because we'll be sniffing out all the best video game-related deals and saving you money. You can peruse our PS4 Black Friday and Nintendo Switch Black Friday pages for such things. Aren't we nice?