Pokemon Sword and Shield: first online competition, new items and features detailed
Nintendo has dropped quite a bit of new information on Pokemon Sword and Sheild.
If you want to maintain radio silence on all things Pokemon Sword and Shield ahead of release, you may wish to stop reading now.
Today Nintendo and The Pokemon Company dropped all kinds of information on the game, including the first Online Competition, new items and features for training, changes to Pokemon Boxes, nicknames for traded creatures and more.
A new trailer showing some of the new items and features was also released.
The first Online Competition, Galar Beginnings, will take place November 15 through early January 2020. During this time, in Max Raid Battles, you will be more likely to encounter Gigantamax Butterfree.
Here's more on the competition:
The first official Online Competition will be held in December 2019 and will be accepting participants from across the globe.
Competition Name: Galar Beginnings
Sign-Up Period: Friday, November 15, at 00:00 GMT to Thursday, December 5, at 23:59 GMT
Competition Period: Friday, December 6, at 00:00 GMT to Sunday, December 8, at 23:59 GMT
Battle Format: Single Battle
Eligible Pokémon: Pokemon obtained in Pokemon Sword and Pokemon Shield

Zacian, Zamazenta, Mew (contained in the Poke Ball Plus), and some other special Pokemon are not eligible.
Players can register three to six of their Pokemon to their Battle Team.
All Pokemon in this competition will automatically become Lv. 50 for the duration of each match.
Ranking Results Announcement: December 2019
Players will be able to join the competition by opening the X menu in their game and selecting VS, Battle Stadium, and then Online Competitions. There is no need to register on the Pokémon Global Link. Nintendo Switch Online membership (sold separately) and Nintendo Account required for online features. Not available in all countries. Internet access required for online features. Terms apply.
Now onto the rest.
Mint is a new item that can be used on Pokemon. It changes stat-growth patterns and will impact which stats of a Pokemon are likely to grow faster than usual.
There are also special supplements which can raise a Pokemon's base points. Drinks like Protein and Iron can help raise stats. If two Pokemon are of the same species but one has more base points, the creature with the most base points will grow stronger. Until now, there has been a limit on how many special supplements could be used. In Pokemon Sword and Shield, Trainers will be able to max out base points using only these supplements.
Changes to earning experience points were also detailed. Normally, Pokemon earn Exp. Points through battling; however, if you use an Exp. Candy, it will give these points to the Pokemon directly. The candy can be earned in Max Raid Battles.
Speaking of Max Raid Battles, where four Trainers team up to take on a wild Dynamax Pokemon, Nintendo said that in extremely rare cases, a Gigantamax Pokemon can appear instead. Only certain species of Pokeémon can Gigantamax, and even among such species, only "very rare specimens" will be able to.
When it comes to hatching from eggs, sometimes, the hatched Pokemon will know unusual moves called Egg Moves. These are moves that it normally wouldn't be able to learn through situations such as leveling up or using TMs. In this game, if you put two of your creatures in a Pokemon Nursery together, an Egg Move that one them knows can be passed on to the other Pokemon. This move can be learned only when the Pokemon knows three or fewer moves.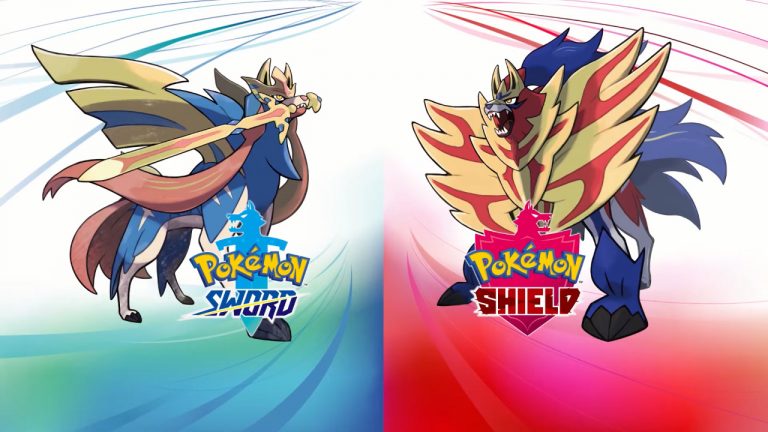 Changes are also coming to Pokemon Boxes. Pokemon that aren't on a Trainer's team can be deposited into these. The Pokemon can then be accessed in various towns and facilities, on the road, and in tall grass. Pokemon can also be swapped in and out of a Trainer's team whenever, but there are a few places, such as mission areas featuring a Pokemon Gym, where Trainers won't be able to access their boxes.
Nintendo also detailed the autosave function. As previously reported, the autosave function will automatically save progress at various points, such as when entering a town or building. The function is automatically enabled but it can be turned off if you prefer to save manually.
You will also be able to give nicknames to traded Pokemon. If a Pokemon that has been received in a trade doesn't have a nickname already, you can give it one – but only once. This can be achieved by speaking to the man standing behind the left-hand counter in any Galar region Pokemon Center. Like previous games, if a Pokemon already has a nickname it cannot be changed.
That's quite a bit for information. If you want more information on the game, specifically on new Pokemon and Gigantamax forms, we have you covered at the link.
The game releases for Switch on November 15. If you missed the overview trailer posted earlier today, be sure and give it a watch.