Borderlands 3: Bloody Harvest – how to start the Descent into Heck quest and where to find ghosts
Borderlands 3 first major in-game event, Bloody Harvest, is now live and there's a new questline for you to follow, but how do you start it?
You've probably seen Maurice milling about Sanctuary 3, and speaking with him will now start the Bloody Harvest questline: Descent into Heck. He'll be your guide in future Borderlands 3 events, too, so remember his face for later.
He'll offer you a quest that has you gathering a new item called Hecktoplasm which you can get from Haunted enemies all over the map. Gather enough Hecktoplasm and Maurice will open up a portal to Heck where you can face the skeletal Captain Haunt.
Search the galaxy for a ghost
You'll find ghosts on almost every planet. You could head over to Lectra City on Promethea, for example, where you'll find Haunted enemies lurking around the Meridian Seaport. You're looking for an enemy with a glowing aura around them. Once you kill them, a ghost – which looks like a skull – will rise up from their corpse and you can kill it.
There are green, blue and red variations of these enemies who produce skulls that can explode near you, fire projectiles and generally make your life miserable.
You need to find and kill 25 ghosts and gather their Hecktoplasm before returning to Maurice. Go through the Heck Hole and search for Captain Haunt. There are a lot of Badass level enemies in Heck, so you might need to swap your builds around a bit. I'd recommend taking some powerful heavy weapons if you can as things can get a bit Hecktic.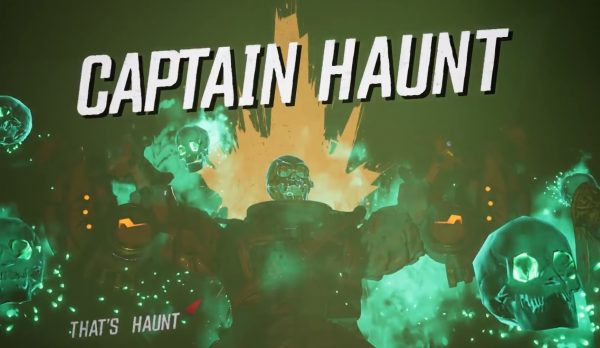 Once he's dealt with, return to Maurice and he'll give you big wad of cash for your troubles. Next, it's over to Slaughterhouse 3000 in Desolations Edge.
You can check out the rest of the Borderlands 3 Bloody Harvest challenges here.
The Mayhem on Twitch event is also live as we enter the fourth week of the 10th-anniversary celebrations, and you've got a much better chance of finding Legendary and Anointed weapons when taking part in endgame activities.