Destiny 2: Xur location and inventory, October 11-14
As sure as Friday returns each week, so too does Destiny 2's Xur.
Handsome shopkeep Xur is back for another few days in Destiny 2, and as usual, he wants your hard-earned shards.
This week you can find him hanging out at The Tower.
Exotic goods for sale are: a scout rifle, two sets of gauntlets and a helmet.
Be sure to grab what you want before the reset hits Tuesday, October 22.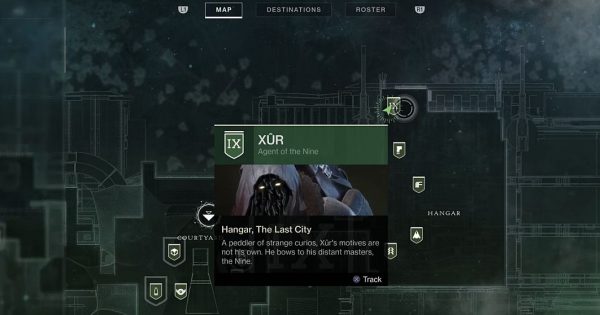 Xur inventory for October 11-14
Once again Xur is selling The Jade Rabbit. It was first introduced in Destiny 1: The Taken King, and a timed exclusive for PS4, console.
The Scout Rifle is Kinetic based and features chain body shots and return ammo. This rewards the player with increased damage on their next precision shot as well as a partial reload. This is accomplished thanks to the Intrinsic Perk, The Fate of All Fools. It also features the Legendary Trait Zen Moment. This trait provides added stability when the player causes damage with the weapon.