Storming Area 51 – the video game characters we need to recruit for the raid
"We will all meet up at the Area 51 Alien Center tourist attraction and coordinate our entry. If we naruto run, we can move faster than their bullets. Lets see them aliens."
This is the description of a viral Facebook event set up, asking people to storm US military installation Area 51.
Sitting in the middle of the Nevada desert, the base is the home to thousands of conspiracy theories, many of them focused on the existence of extraterrestrial life. Obviously the US military won't let anyone near the place and is authorised to use deadly force to protect its assets, but they surely can't stop the 1.4 million people who are definitely (100 percent serious) going to blitzkrieg the facility on September 20.
With that in mind, we've been thinking about what our ideal team would be if we could recruit a squad of video game characters to come along with us. Here are our top picks:
Naruto
Not everyone can nail the Naruto run. Arms behind your back like one of those car showroom balloon men, flapping in the wind, head down, aerodynamic, ready for business – it's not easy. What better person to train us all in the art of ninja running than Naruto himself? He's a shoe-in.
Marcus Fenix
Naruto running is all fine and well, but our movements will be predictable if we all do the same thing. My suggestion? Some of us go with Gears of War veteran Marcus Fenix and instead adopt the roadie run. Hunched over, making yourself a small target, running from rock to rock in the cracked expanse of the Nevada desert before booting open the doors. It will divide the attention of the US military and make us harder to hit.
Vanquish dude
While the bulk of our forces are cut down by sustained machine gun fire, Sam Gideon could be storming the gates on his knees. He'll activate his rocket boosters, skid across the dust, and dodge any incoming fire. In the confusion, our main forces can break through and get some of that ET action.
Sonic T. Hedgehog
We don't want Sam Gideon going it alone, so let's get Sonic involved. Not only is he the fastest being on the planet, he's an alien himself. He can help us get in, and he can help us to integrate the Martians into society once we've successfully completed our righteous quest.
Area 51 protagonist
Ethan Cole, we all remember him, right? How could you not remember the iconic video game character Ethan Cole? Ethan. Cole. Anyway, our mate Ethan has done this shit before. He knows the facility inside-out – we need his smarts to find the liquidisation chambers where the aliens are being milked for their gland juice.
Sam Fisher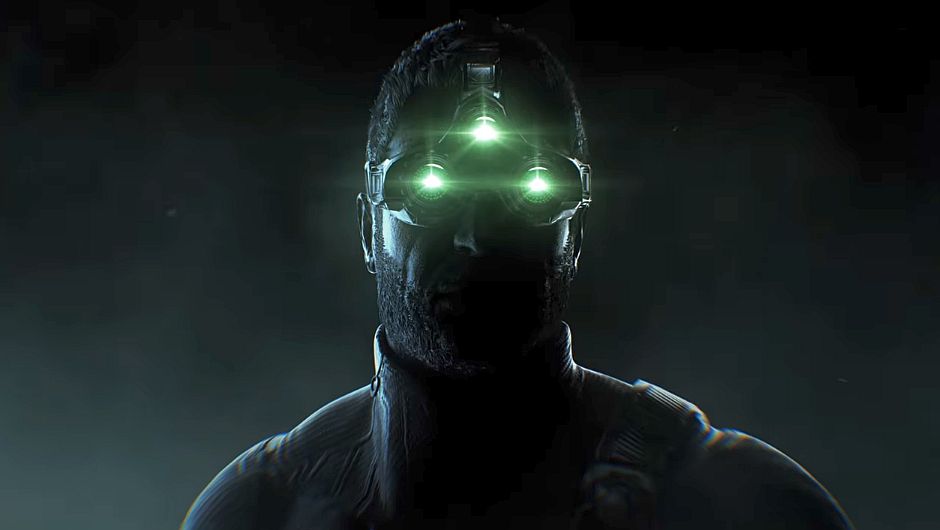 With the chaos of everything going on outside, nobody will expect a silent infiltration. Sam Fisher is no newcomer when it comes to breaking into top secret facilities. I'm sure there will be a convenient pipe somewhere on the side of the base, allowing him to shuffle up and get inside before the event starts. From there he can take out the cameras and disable any murder lasers the US military has set up inside.
Agent 47
Another covert operative, Agent 47 is more of a chameleon than Boy George. He can turn up to the base a day before, dressed as a flower delivery guy, and silently work his way through the ranks, stealing the clothes of a top-ranking military officer. When the chaos begins, he can open up the doors for us.
Joanna Dark
Another character who's adept at subterfuge, Joanna Dark has also been to Area 51 before. She once rescued an alien called Elvis (real name: Aelphaeis Mangarae) from the facility. The pair could team up again to get his pals out.
Commander Shepard
Not only is Commander Shepard unafraid of taking on suicide missions, she's a serial shagger. Shepard could charm her way past the guards, banging her way to the heart of the base. We just have to watch her around the aliens because she will ride anything with a pulse.
Tony Hawk
What's better than Naruto running? Tony Hawk doing a series of ollies followed by his signature 900. Imagine getting hit in the face by Hawk's skateboard as it spins with the power of a thousand suns. Plus, he's already figured out the best line through Area 51 in the last competition level of the first Pro Skater game. Let's see them aliens.
Let us know who else we should take with us in the comments.