Google Stadia's streaming tech works a dream in a controlled environment – but the real tests are yet to come
The proposition and the core concept of Google Stadia has always been fairly attractive if you ask me. The idea of being able to play games on more or less any piece of hardware without the fuss of downloads, installations, patches or even hardware power is a great idea, but questions obviously hang over it as a product.
Exactly how will players be willing to pay for this service is one such burning question. In my mind I'm quite happy with the idea of a Netflix-style subscription service that'll grow to a hundred-plus games on rotation, but I'm less happy with the idea of paying full-whack for new games only to not actually own them in the traditional sense. But perhaps I'm old fashioned. That side of the business is one that Google can finesse and adjust, at any rate. One that will be harder to claw back if it isn't solid at launch is the perception of Stadia's performance – and let me tell you, that's looking stronger.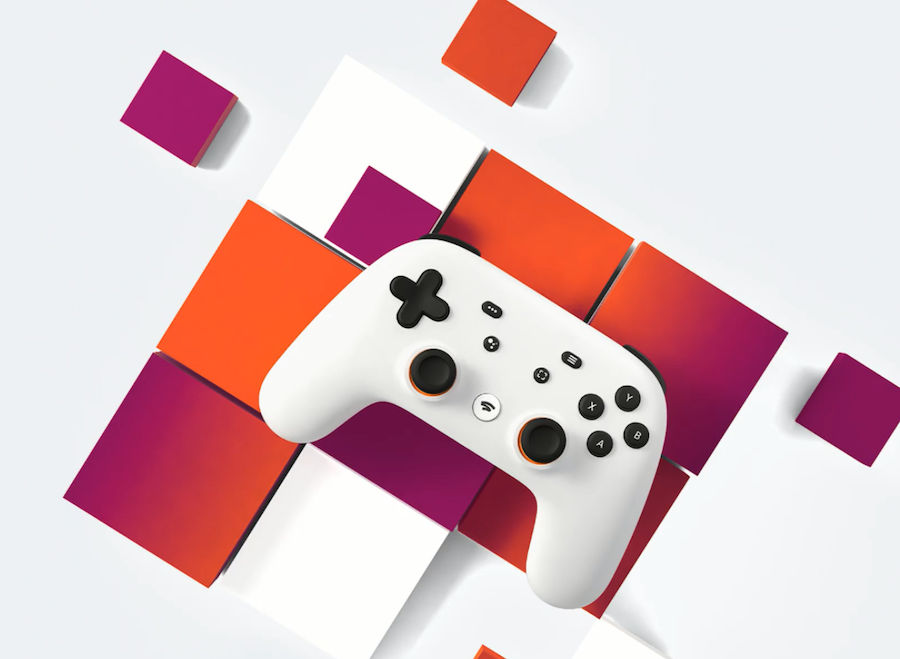 Stadia is slowly making its way into the hands of members of the media and public at events like Gamescom and PAX, and what's being shown is impressive. I've played for the better part of an hour now, and the short version is that the games represented here are pretty close to indistinguishable from those running on native hardware. That honestly feels nuts.
Full disclosure now: the manner in which I played these demos was the very definition of a controlled environment. I don't really know how close the data centers powering these games are (though I was told around 100 miles away) and that of course means performance is no doubt going to differ in some way or another out in the real world. In the interests of fairness, I do want to also point out that trade show internet generally sucks – so that's an element that goes both ways.
Either way, this is one disadvantage of the Stadia vision in general: if you go out and buy a PS4 or Xbox One you know what performance you're going to get. Every one of those machines is broadly the same. What Stadia can do is going to vary based on your connection speed and location – even in single-player modes. It's important to acknowledge that.
It's also important to acknowledge how smooth these demos were, however. The games on offer were the E3 2019 build of Doom Eternal and a near up-to-date patched version of Mortal Kombat 11 – both games that aren't forgiving about latency. As a fighting game nerd, MK is my first port of call, and pretty much straight away I'm able to start pulling off combos with Jacqui Briggs the same as I would be able in a local version of the game.
In fact, for Mortal Kombat the main difference for me is input placement; the Stadia controller features both analog sticks at the bottom, with the D-Pad opposite the face buttons, like the PS4. I prefer the Xbox and Nintendo layout where one stick sits opposite the buttons, and that threw me. The Stadia controller is a nice, ergonomic piece of kit with some gorgeous-looking colour configurations that look better in person than in promotional images.
More important for a game like Mortal Kombat is that it's totally still compatible with other input devices. This demo was running off a low-powered Chromebook that'd have no hope of running the game natively. Stadia just runs out of a Google Chrome browser window, which seems a bit like magic. If I had an XInput arcade stick to hand, I could pop it into the Chromebook's USB input and use it in MK for proper arcade action. That's good.
The latency is there, but it's minimal. Likewise, there's telltale artifacting here and there, the sort of garbled noise on screen that we all associate with when a video is buffering in. It too is minimal, however, and not really the sort of thing that felt particularly problematic at 1080p. I'm not yet convinced I'd want to play Stadia games in 4K if at 1080 there's already a little artifacting visible, but this is the fair trade off: this is portable and essentially comes over the air (though this demo was hard-wired by ethernet) – you have to be willing to compromise and accept a little hit somewhere.
Doom was much the same story, though it perhaps showcases where Stadia's small shortcomings will be less noticable. Eliminating latency has clearly been the priority, and in a fast-moving game like this that's perfect. The fast-paced nature of the game means you don't really have time to notice when the visuals are slightly impacted by whatever optimization is going on in the background. Over in MK, fight intros are when it would be most easily registered.
In this line of work you see a lot of smoke and mirrors, a lot of bullshit. I sat through and even played some of those impressive Project Natal demos before the tech was gutted and released as the disappointing Kinect. I saw that infamous Killzone PS3 demo, the insanely dynamic Bioshock Infinite demo and the Crackdown 3 cloud-power nonsense. All of these felt varying degrees of real at the time, and then the crushing weight of real-world implementation shattered them. But these Stadia demos feel as real as they come, and the technology certainly appears to work as advertised. It's incredibly impressive stuff.
So: it works. It's impressive. All that remains to be seen now is real world tests. Hopefully Google give us ample access and time to truly stress test Stadia's abilities before its full launch later this year. For now, though, I'm cautiously optimistic: this could be a very viable future after all.