Stadia Launch Games: every game confirmed for Google's new game streaming service
Google Stadia now has a firm release date and pricing. You can buy games individually, or pay a subscription for a Netflix-style subscription package featuring a collection of games. But… what games? Well, now we know.
More details are gradually being revealed about which Stadia launch games will be available on and around its release this November, and we also got a quick look at what games will be coming in 2020.
Google Stadia launches November 19, and Google plans to release exclusive games for its streaming platform Stadia every year, but it'll be a bit of a wait for original first-party games.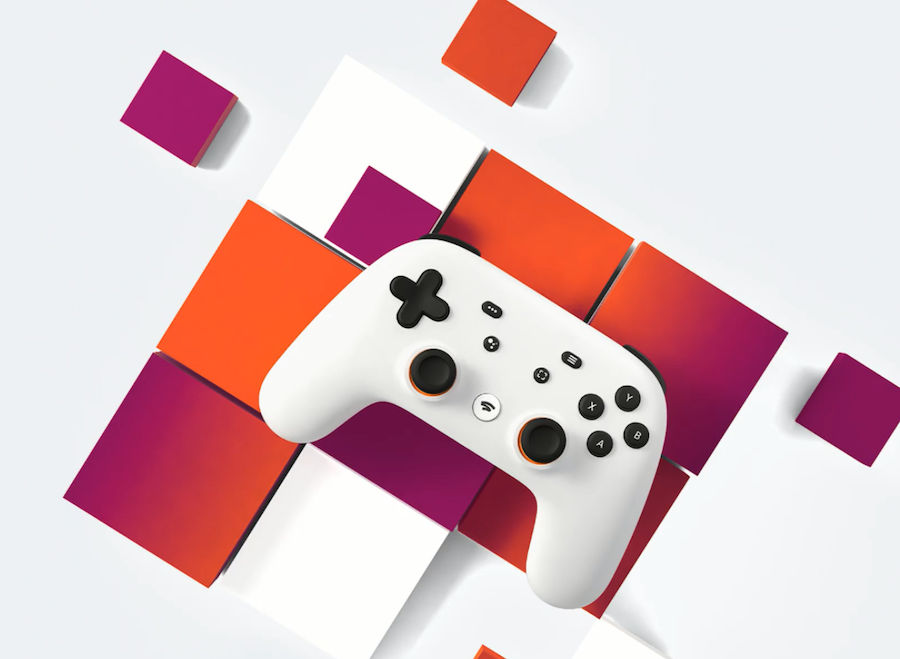 The list includes some older favourites from the past couple of years including Final Fantasy 15, Thumper and the rebooted Tomb Raider Trilogy, newer releases like Metro Exodus and Mortal Kombat 11 and currently upcoming games like Wolfenstein Youngblood, Borderlands 3 and Ghost Recon Breakpoint. Here's the full list – and we'll update it as the list of Stadia launch games (or those in the launch window) grows.
Stadia launch games list: every game playable on release day
Assassin's Creed Odyssey (Ubisoft)
Attack on Titan 2: Final Battle (Omega Force)
Borderlands 3 (2K Games)
Destiny 2 (Bungie)
The Division 2 (Ubisoft)
Doom (Bethesda)
DOOM Eternal (Bethesda)
Dragon Ball Xenoverse 2 (Bandai Namco)
The Elder Scrolls Online, including Elswyr (Bethesda)
Farming Simulator 19 (Focus Home Interactive)
Final Fantasy 15 (Square Enix)
Football Manager 2020 (Sega)
Get Packed (Codesink)
Ghost Recon Breakpoint (Ubisoft)
GRID (Codemasters)
Gylt (Tequila Works)
Just Dance 2020 (Ubisoft)
Metro Exodus (4A Games, Deep Silver)
Mortal Kombat 11 (WB Games)
NBA 2K20 (2K Games)
Power Rangers: Battle for the Grid (Lionsgate Games)
Rage 2 (Bethesda)
Red Dead Redemption 2 (Rockstar)
Samurai Shodown
Thumper (Drool)
The Crew 2 (Ubisoft)
Trials Rising (Ubisoft)
Tomb Raider, Rise of the Tomb Raider & Shadow of the Tomb Raider (Square Enix)
Wolfenstein: Youngblood (Bethesda)
Stadia confirmed games list
On top of these launch-day titles, there have been further announcements about games coming to Stadia post-launch, including the hotly anticipated Cyberpunk 2077 and newly-announced Baldur's Gate 3. We'll be updating this list regularly as more are announced, so check back soon.
Baldur's Gate 3 (Larian Studios)
Cyberpunk 2077 (CDPR)
Destroy All Humans! (Pandemic Studios)
Gods and Monsters (Ubisoft)
Kine (Chump Squad)
Marvel's Avengers (Square Enix)
Orcs Must Die 3 (Robot Entertainment)
Superhot (Superhot)
Watch Dogs: Legion (Ubisoft)
Windjammers 2 (Dotemu)
There's also Rockstar Games, who didn't announce a game but confirmed they would be releasing games for the machine. The question is which recent Rockstar title is most likely to get Stadia support – Grand Theft Auto 6 or Red Dead Redemption 2. It's also unclear if one of these will arrive for launch – only time will tell.