Opinion: Epic Games is so aggressive because it wants the PC games market to itself
Epic Games seems to be embroiled in some sort of controversy every week. There's been criticism about basic store functionality such as lacking a shopping cart, stories of users being blocked for making too many purchases at once, concerns over data and security, and then there's how it often pulls games from Steam at the last moment.
The biggest complaints revolve around the aggression with which Epic is pursuing exclusivity deals. But perhaps one of the most controversial moves is how the company is poaching crowdfunded games that originally promised Steam or GOG keys to backers on Kickstarter or Fig. Both Phoenix Point and The Outer Wilds were secured as exclusives in this manner, but it is perhaps Shenmue 3 that has seen the greatest outpouring of criticism.
Developer Ys Net and publisher Deep Silver refused refunds to Shenmue 3 backers who felt cheated by the exclusivity deal, but it was Epic's Tim Sweeney who said his company would foot the bill for refunds. Critics of Epic's practices have warned of the knock-on effect that this will have on crowdfunding in future – many people might be less likely to back games if they fear a bait-and-switch later. In saying that all future crowdfunded games that go exclusive would be guaranteed refunds to backers by Epic, Sweeney signaled that Epic has no intention of halting the pursuit of crowdfunded titles for exclusivity deals.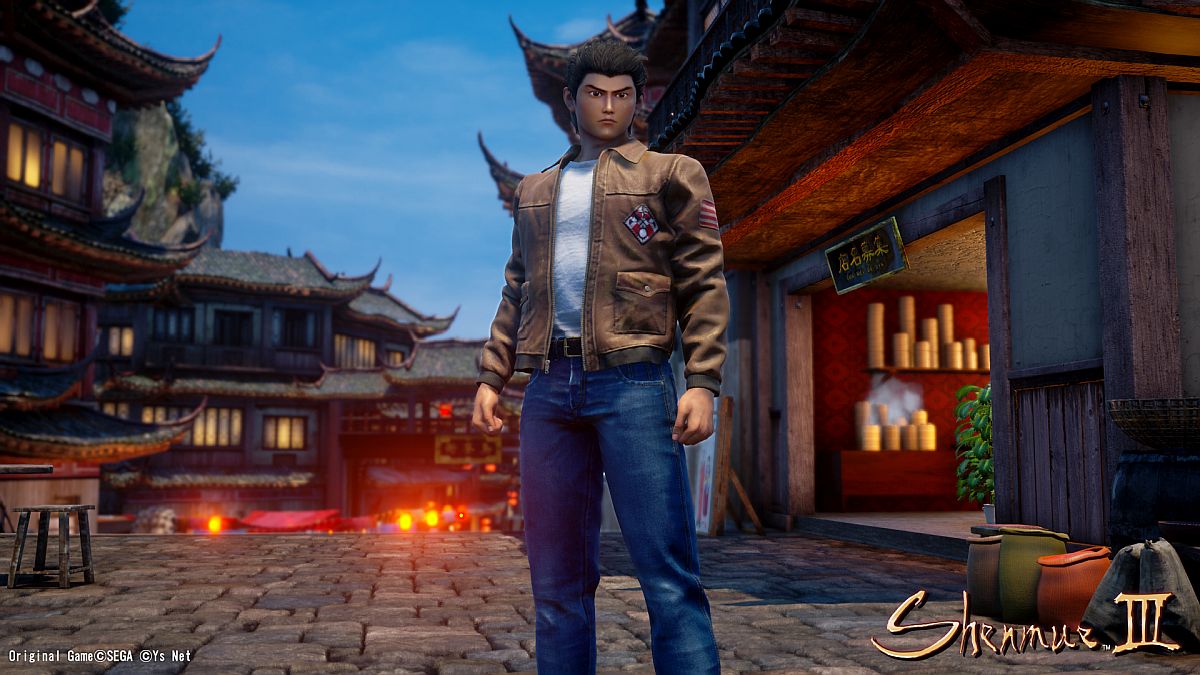 It's an extremely bold move to throw that kind of money around. It appears shortsighted that the potential damage to crowdfunding platforms either hasn't been taken into account or has been discounted altogether. But this haphazard attitude appears to be a pattern. During its first sale, the Epic Games Store offered an additional $10 from its own coffers off all purchases $14.99 and over, but this was done without the input from developers, heavily discounting many games – including a lot of indie titles that were only recently out or only available for pre-order. This move angered some developers and resulted in a number of games either having their price increased to compensate, lowered to be ineligible for the discount, or being pulled from the store entirely. Many feel this move would tank the profitability of those titles in the long term, having been discounted so heavily from the get go, and setting the "best price" of those games. There are sites and Chrome plug-ins that exist to track the lowest price of games and the savvy buyer will often wait for it to be matched or beaten.
So why is Epic so aggressive, even after taking into account the potential consequences for developers and crowdfunding platforms? Why is the focus on securing games instead of creating a better service than Steam? To understand that, let's talk about diapers…
Nearly a decade ago, a site called Diapers.com was a massive business worth $300 million, offering free shipping on diapers. But despite having been an extremely profitable company, it doesn't exist any more. You see, back around 2010, Amazon.com waged a price war against them and started selling diapers cheaper than its competitors, selling them at a loss. Diapers.com became unprofitable, then got bought by Amazon and shut down. The huge company spent money in the short term so it could profit in the long term once the competition was out of the way. Epic appears to be following a similar pattern.
People have been clamouring for Steam to have a real competitor for some time now. The platonic ideal was that someone could build a better service, but the way capitalism works, making real money is often more about preventing someone else from making profit rather than providing a better service. Consider Rocket League. It was announced a few months back that developer Psyonix was bought out by Epic Games. The car football game is coming to the Epic Store at some point in late 2019, strongly suggesting that after that, the game would no longer be available for purchase on Steam. Rocket League was a big seller on Steam, so the purchase seems to be directly targeting Steam's profits. Those exclusivity deals? It's so Epic's competitors don't get a slice of the pie. Likewise, as Telltale's The Walking Dead comes to the Epic store, it was announced that all of Telltale's games would be removed from sale on GOG.com. [Editor's note: this was due to expired licenses after the Telltale collapse] This has all the hallmarks of a disruptive business.
There's a lot of reasons not to be on board with Epic's practices: Maybe you prefer to keep your library consolidated in one place, instead of separated between several different launchers, or perhaps you play with Valve's hardware such as the Steam Controller or Link. But perhaps the biggest issue is that given this trajectory, it's easy to speculate what Epic intends to do in the long run is to drive the competition out of business, securing exclusives as loss leaders, and then reap the rewards. That, ultimately, appears to be why Epic is so cavalierly throwing money around.
None of that is to be taken as a defense or endorsement of Steam because Valve is negligent in a lot of areas. From making changes to its algorithms that has seen some indie titles flagged as "fake" games and developers seeing their discoverability tanked, to the recent Steam sale event that saw people removing games from their wishlist in order to maximise the potential of winning a preferred free game – something that hurt indies yet again. It's no surprise that the Epic exclusivity deal and fairer revenue split is a little more tempting for smaller developers.
But considering the rather shocking expose recently about the company's shameful policy of crunch on Fortnite development, with employees reportedly being referred to as "bodies" and suffering health problems after working up to 100-hour work weeks, I doubt the altruism of Epic's motivations. Epic is a company that has made billions from aggressive monetisation in a game marketed at children, after all, and to keep making money for when that Fortnite money dries up, the company has to make sure the competition doesn't.
Update: a previous version of this article suggested Phoenix Point cancelled Linux support when it appeared as an Epic exclusive, but the developer claims this was decided beforehand.
This article is an opinion piece, based on the writer's view of the Epic Games Store situation.