As Avengers Endgame ravages box office records, I dearly miss Marvel Heroes
This article contains no Endgame spoilers, as this is a video game site and I'm not a complete helmet.

All anybody could talk about this weekend is Avengers Endgame, which is great – but it also makes me mourn for a Marvel game gone too soon.
Between around 2014 and 2017, I had a Marvel movie tradition. It wasn't rewatches of old films or revisiting comics, though – it was to hop into Marvel Heroes, a game that is for my money one of the best free-to-play time-killers ever made.
The concept of Marvel Heroes was always pretty simple – what if you made a free-to-play, massively multiplayer loot RPG out of Marvel's most iconic heroes? With a Diablo-like perspective and simple click-and-hotkey action, it was a perfect fit for casual free play on the PC. It was simple enough where players could happily brute force their way through hours of fan service-packed story content solo, but it also had a complexity and depth for high-level raids that'd require players to team up and combine powers to properly exploit enemy weaknesses in a properly collaborative, Avengers-appropriate fashion.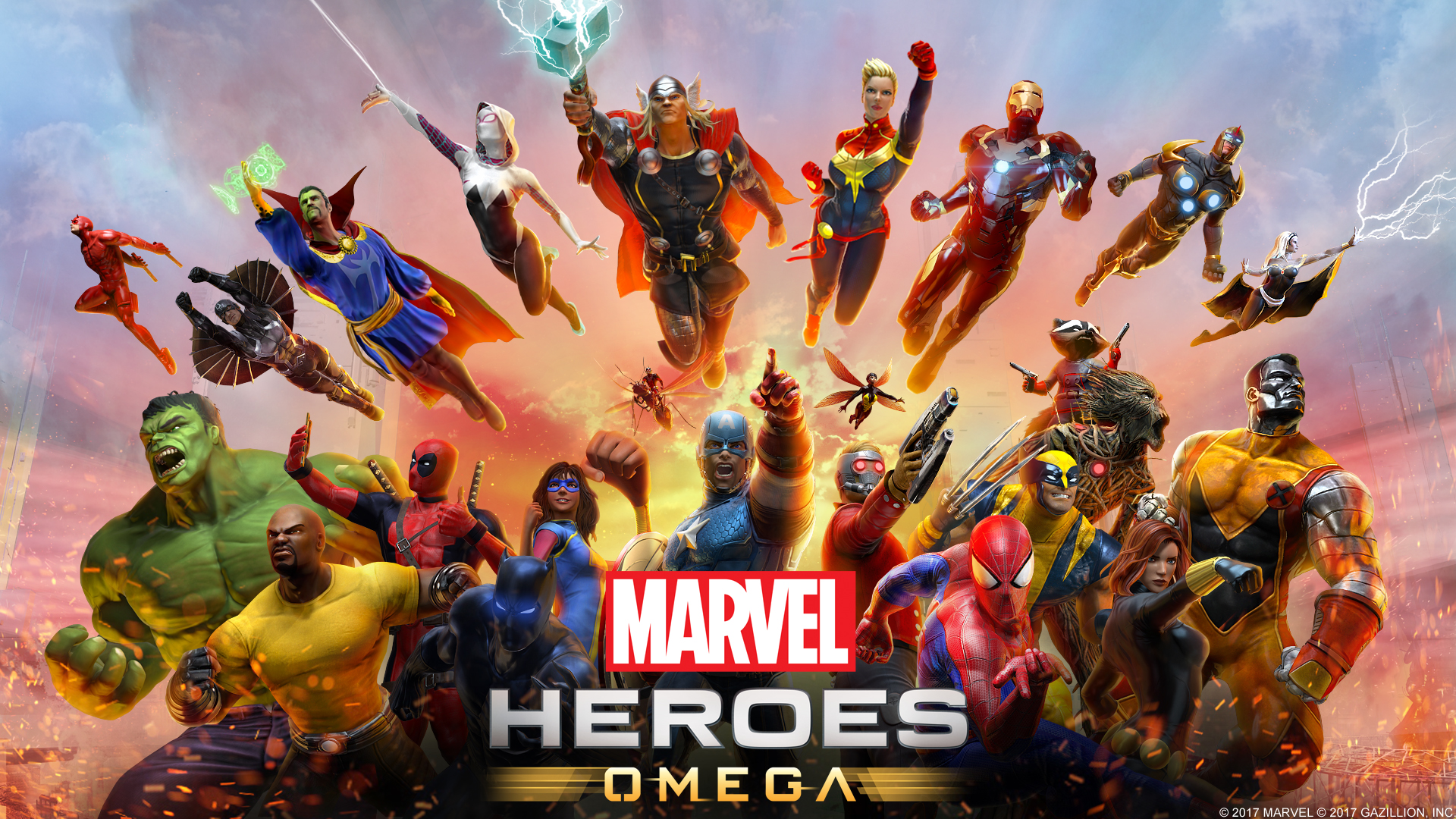 It was a trashy old experience but I honestly loved it to pieces. I wrote as much on VG247 mere weeks before its sudden, unceremonious and entirely unearned execution. What's astonishing is that such a good game could go down so quickly. Developer Gazillion Entertainment had great pedigree for this sort of game, with Blizzard and Diablo alumni David Brevik leading the studio – perfect for a game that was basically Diablo, but as a MMO with Captain America.
Brevik left in 2016, and his departure seemed a signal that a dangerous truth about the studio was now solidifying with some finality: it was struggling. The game was good, but behind-the-scenes was another one of those gross video game industry tales, as told at the time by Kotaku: passionate and talented people being exploited and mistreated as the company floundered. Despite the console release problems seemed to reach a head, with Marvel Heroes missing promised updates and patches. Soon, Disney would sever its relationship with Gazillion, killing the game and in turn the studio. It practically fell overnight; with a snap of fingers that'd make Thanos proud, developers were out of jobs, servers were nuked and players were left adrift.
It was honestly an awful shame, and not just because of the devastating job losses. The console release was promising, but it didn't survive long enough for PlayStation and Xbox players to truly fall for the game. On PC, Marvel Heroes was a free-to-play game that'd markedly improved over the years, something that combined with the surging cultural relevance of Marvel seemed to suggest it could have a strong, bright future. It did not.
Upon its 2013 release Marvel Heroes was by all accounts a bit of a pig, but over the years a careful approach to fan feedback and game expansion saw the experience improve massively. Gazillion took to rebranding the game yearly, with the switch to 'Marvel Heroes 2015' or 'Marvel Heroes 2016' and so on cheekily facilitating a fresh Metacritic and Steam Review page. This worked, too: the original release had a critic average below sixty, while the final version was over eighty.
But ultimately the best thing about Marvel Heroes to me was that it didn't take itself too seriously. It would happily mingle personalities, character versions and storylines from the comics, films, cartoons and other media sources. If you wanted to play as a specific iteration of a character skins would often facilitate that, with special event content always cued up to match up to the latest film release. This helped to encourage my Marvel Heroes habit: whenever I got swept away in the film hype, I'd whittle away hours toying with the tie-in content. The fact that I've not had the opportunity to indulge in some Thanos-smashing Avengers Infinity War and Endgame content or see how MMO world population settings could be exploited to represent half of the population disappearing is a shame.
Marvel Heroes was good fun, light-touch and easy to pick up, play and then drop when a new release arrived. This is a sort of attitude that not many free-to-play games get right. My ongoing Pokemon Go and now-defeated Final Fantasy Record Keeper habits were very different, with the games practically punishing me if I didn't check in daily.
And so, as I'm consumed by some of the Avengers Endgame hype, my cinemaphile and video gaming brains can't quite reconcile: there's nothing current that appeals to me to scratch both itches at once (until Detective Pikachu, at least). I'm hopeful that Square Enix's Avengers Project will be the sort of game I can play in a similar fashion without much commitment as the Marvel Cinematic Universe surges ever onwards, but I fully expect it to require Destiny and Division levels of dedication. At least there's Nintendo's Marvel Ultimate Alliance 3; while it's missed the Endgame train, it's arriving inside the Spider-Man Far From Home theater release window. I'm not sure either will ever quite replace that Marvel Heroes shaped hole in my heart, however.