Destiny 2: Xur location and inventory, Invitations of the Nine – March 22-25
Xur is back this week with new items and another invitation for Destiny 2 players.
If you play Destiny 2, you should pay Xur a visit this week to check out his store and acquire the latest Invitation of the Nine.
This week you can find him at Winding Cove in the European Dead Zone.
With Season of the Drifter live, Xur is now selling Forsaken Exotics, and this week it's a pair of Warlock Gauntlets.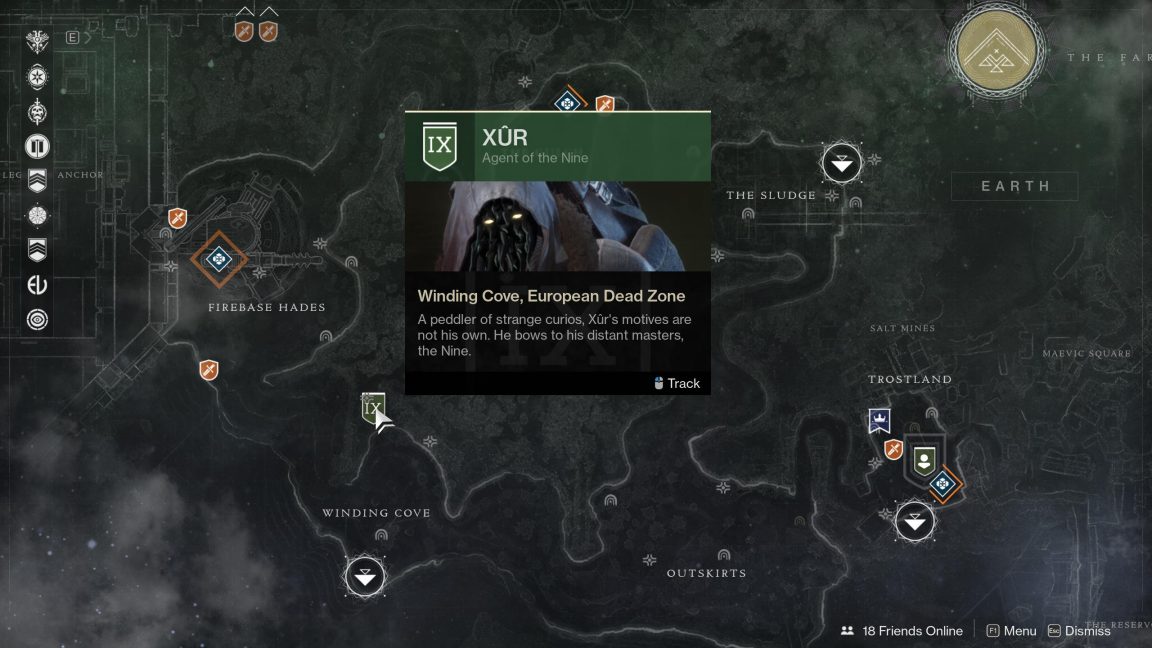 Xur inventory for March 22-25
The Exotic Weapon this week is The Huckleberry, an SMG released with the Warmind Expansion. Like other Exotics in the game, a Masterwork Catalyst slot can be filled.
You can unlock the slot for this SMG through Heroic Adventure completions. The Catalyst method with this weapon is Enemy kills, and once applied, will add the "rapid kills to magazine" before reloading perk.
Destiny 2: Season of the Drifter – Invitations of the Nine
In addition to his Exotic inventory, Xur's offering a quest item for you to complete each week, for up to nine weeks. Each week you engage, you'll be invited to learn more about the Nine and unlock lore pages to dive deeper into their story.
This new questline is called Invitations of the Nine. For the next nine weeks, the fella will task you with completing weekly bounties.
To get started, pick up his weekly Invitation which becomes the Into the Unknown bounty. This week, the Invitation is Justice and will cost you nine shards.
It will task you with collecting metaphysical samples from defeated enemies on Titan. You will also need to finish the strike Savathun's Song and complete the following objectives:
Invitation – Justice – Objectives
Collect nine Hive samples
Collect nine Fallen samples
Complete Savathun's Song Strike
Note from Bungie: if you do not complete your invitation by Tuesday at reset, you will be unable to acquire a new invitation that week. So, make sure you finish things up.