Octane is Apex Legends' new hero, coming today with the Season 1 battle pass
After weeks of datamines, and unintended store leaks, Apex Legends' first post-launch character has been officially revealed.
As you might have already guessed, the new Apex Legends hero is Octane, who's going to be available today with the the Season 1 battle pass.
In the game's fiction, Octane is said to have lost both his legs running the Gauntlet, which Titanfall 2 players will remember very well. They've now been replaced with two metal legs, which only expanded his thirst for speed.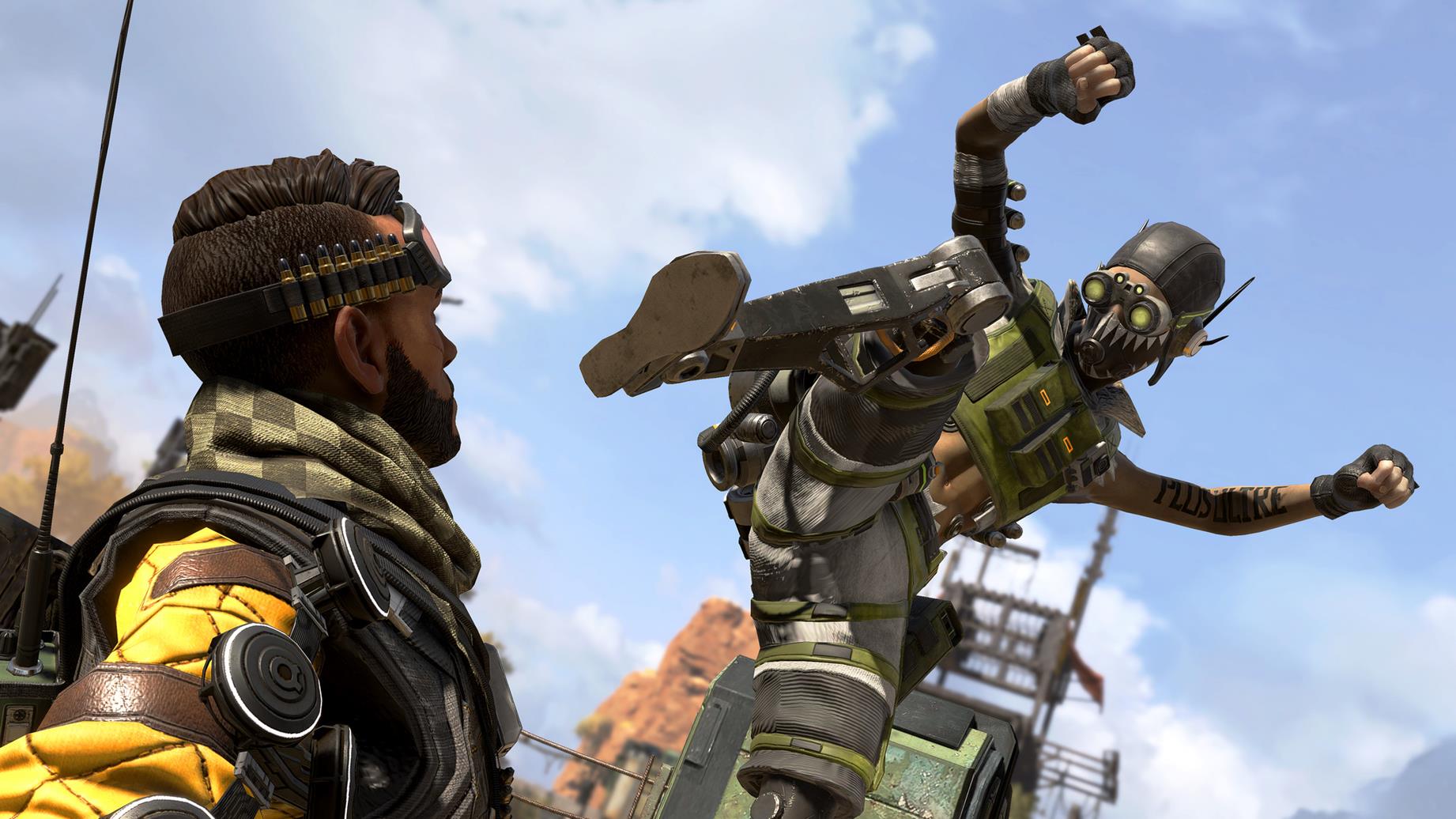 Octane's Adrenaline Junkie active ability, as leaks suggested, allows him to trade health for speed. Octane is also the only hero capable of regenerating health constantly. Octane's ultimate is the Launch Pad, which lets him place a jump pad for everyone on their squad to use.
Octane will be available for all players to earn, not just owners of the battle pass. It's not yet clear how much he's going to cost, but it's safe to assume a similar pricing to Caustic, and Mirage's when Apex Legends first launched.
Season 1: Wild Frontier, kicks off today at 10am PT, 1pm ET, 5pm GMT.