PUBG scavenger hunt rewards include in-game gear and real-life goodies
Get yourself a pair of Snow Sunglasses with the second Vikendi scavenger hunt for Xbox One players.
To mark the debut of the snowy Vikendi map on console this week, Xbox One players are being invited to participate in a scavenger hunt for wintry rewards.
The first round rewarded players with the pink Snow Beanie. Scavenger hunt number two is now underway, so if you'd like a pair of stylish Snow Sunglasses, get ready to take on the next five challenges.
The name of the game is to figure out where the challenge screenshots were taken on the map, head to the location, and snap your own picture – including the map and compass. The first person to upload the correct screenshot will be rewarded with a bonus item, although they'll only be eligible for this once, so as not to hog all of the gear and spoil the fun for everyone else.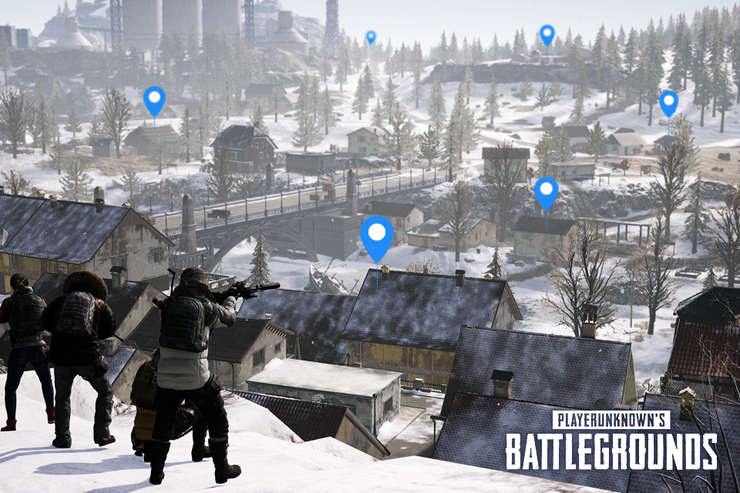 The bonus rewards are real-life goodies, and include an Erangel Picnic Mat, PUBG Logo Eco-Bag & Winner Winner Chicken Leg Dinner Bag-charm, Winner Winner Chicken Leg Dinner Cushion, PUBG Logo Zip-up Hoodie (L or XL), and a PUBG Backpack.
Scavenger hunt #2 has gone live today and runs up until February 3, 8AM PT/ 11AM ET/ 4PM GMT / 5PM CET.
You can still complete the first five challenges to get yourself a Snow Beanie to finish off your winter look, but you only have until February 1, 2PM PT/ 5PM ET/ 10PM GMT/ 11PM CET.
You can check out the challenges for the first scavenger hunt right here, and for the second scavenger hunt here.