Modern Aiming option added to Halo: The Master Chief Collection
The January Halo: The Master Chief Collection update this week added a "modern aiming" feature.
343 Industries added the modern aiming feature to Halo: The Master Chief Collection this week alongside a list of fixes, and playlist additions.
According to the studio, the feature was designed to help address feedback regarding aim acceleration not 'feeling right.'
The option feature should help smooth out aim acceleration zones on controllers by using values similar to Halo 2: Anniversary and Halo 4.
Once the option is enabled you will find cursor movement much smoother, and aim acceleration zones in the diagonals harder to activate.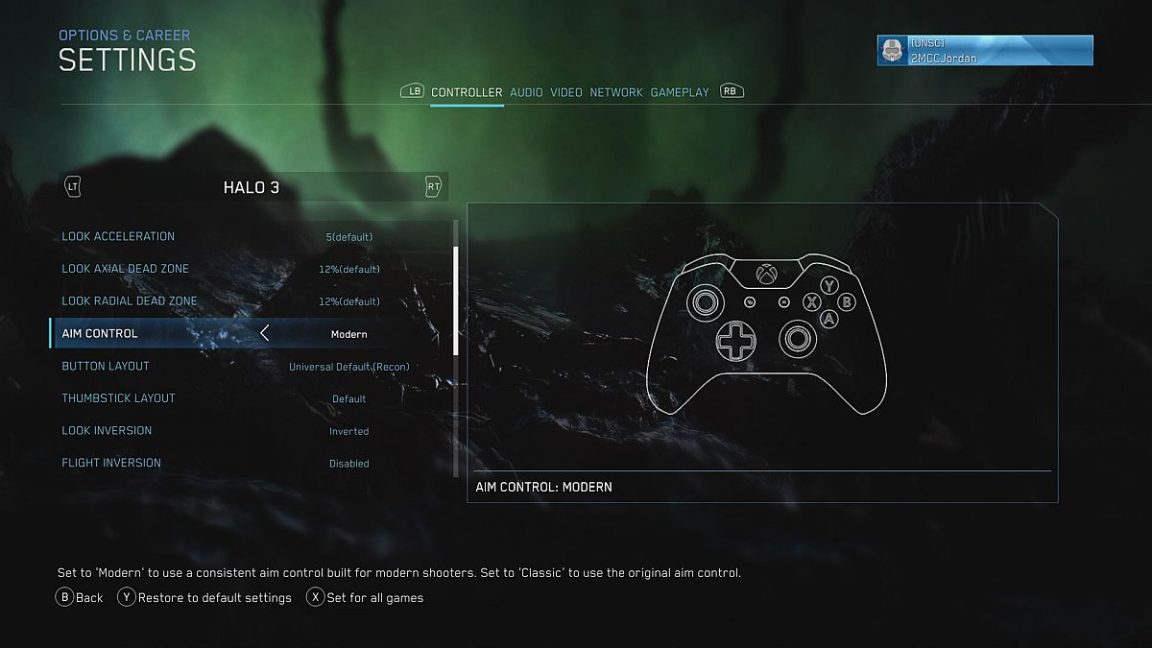 The new setting is turned on by default in the older titles, but can be changed back to legacy via Controller Settings.
This week's update also added Super Duper Fiesta to the playlist, featuring mix of Fiesta variants across the games. It replaces the Team Action Sack option for the time being.
You can look over the full patch notes for Halo: The Master Chief Collection at the link.