Why do side missions keep disappearing in Red Dead Redemption 2?
Red Dead Redemption 2 is huge and you will spend a lot of your time in its world riding between missions.
Occasionally, you'll be on your way to complete a side mission, and the icon that was previously underneath your waypoint marker will have vanished. So, what's the deal?
Red Dead Redemption 2 has a fully simulated world, so there are a handful of reasons why a quest giver might not be there when you eventually ride up.
The biggest reason is the time of day. Some missions can only be triggered during the night, and some can only be triggered during the day.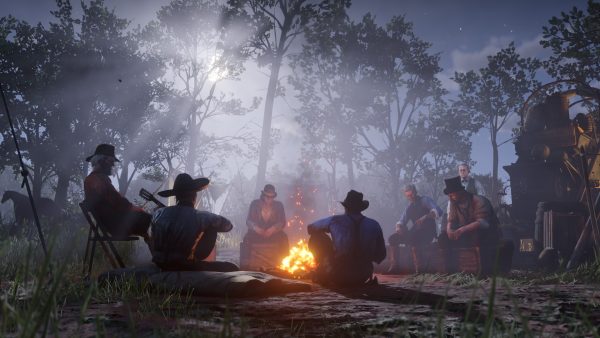 The easiest way to check this is to head to the nearest hotel, or ride out into the wilds and set up a camp, then sleep until it's either night or day. If the quest giver reappears on the map, your problem is solved.
Another reason missions get locked out is when you're caught committing crimes and your honor has decreased. To unlock them, you need to lose your wanted level, so ride out of the red area and lay low for a while.
It's worth noting that some gangs might turn hostile towards you at certain parts of the story.
If a mission giver is in rival gang territory, it can be difficult to get to them without a confrontation, which can often draw the law. Be clever about your route towards them and you should be fine.
Whether you're just getting started or are a few hours in, head over to our ultimate Red Dead Redemption 2 guide for all the tips, tricks and walkthroughs you'll need.
You can also find our Red Dead Online beta guide here, with tips and tricks to get you started in the single-player story missions and multiplayer modes, character customisation and more.