Capcom details upcoming Monster Hunter World free updates, anniversary event
In today's developer stream, Capcom shared news about what's coming to Monster Hunter World in the next few months.
All updates are free to Monster Hunter World players on consoles, and PC – but PC players will receive them separately at later dates. The schedule below applies to PS4, and Xbox One.
Arch Tempered Kulve Taroth
The first update is due for release December 20, and it's bringing back the Kulve Taroth siege event.
This is the Arch Tempered version of Kulve Taroth, and it's going to be replacing the regular version. Like the existing siege, 16 players in four groups of four will be going at it. Unlike the standard version, however, you can push push Arch Tempered Kulve Taroth into a unique fury state before it sheds the gold-plated armour.
Doing this has a chance to drop some very rare rewards. Failing that, you'll still get the materials for the Kulve Taroth armour, including a new Gamma version. This event will be available from 4pm PT / 7pm ET on December 19 (12am UK December 20), to the same time on January 3 (January 4 UK).
The Appreciation Fest
To thank fans for helping Monster Hunter World sell over 10 million units, and to celebrate the game's one year anniversary, Capcom is preparing a special event in January.
Dubbed The Appreciation Fest, the event will introduce new quests, special anniversary quests, and new rewards for completing them. You'll also see fresh decorations in the Gathering Hub.
More details will be unveiled closer to the event's launch.
Arch Tempered Nergigante
In the spring, Monster Hunter World players can look forward to the arrival of Arch Tempered Nergigante. Anyone who played the game knows how challenging regular Nergigante is, and I can't imagine how much more gruelling Arch Tempered Nergigante is going to be.
Details about the update are slim at the moment, with today's presentation only showing a single screenshot. We'll bring you the rest of the details as soon as they're available.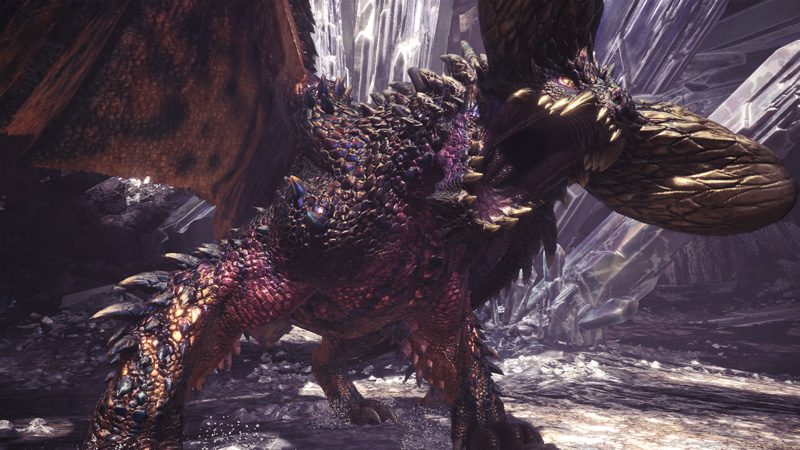 And, in case you missed them, today's presentation also brought two big announcements: the new Iceborne expansion, and the Witcher special collaboration.