"We don't bring in name actors anymore because of their egos" – Dan Houser details Rockstar's casting process
Grand Theft Auto: Vice City featured a star-studded cast, many of them famous for their roles in crime movies.
Tommy Vercetti, the protagonist, was voiced by Ray Liotta, for a start. Burt Reynolds played shady real estate mogul Avery Carrington; Gary Busey was Phil Cassidy; Danny Trejo was Umberto Robina; and even Danny Dyer got a role as UK rocker Kent Paul.
Ever since then, though, Rockstar has used lesser known actors for its games. Rockstar co-founder Dan Houser says this is because well known actors have egos that tend to get in the way of the process, and because it's less jarring to use voices players are unfamiliar with.
One time, Houser – a Brit – was directing a scene for Vice City with veteran actor Burt Reynolds. The pair got into an argument, and Reynolds ended up shouting "Get the limey out of here."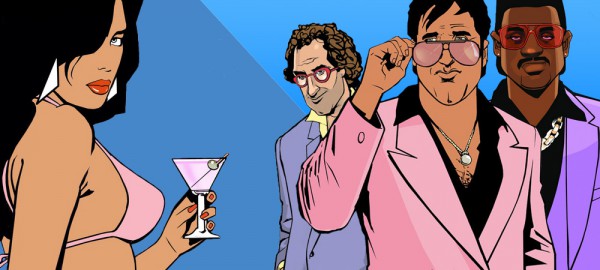 "I don't want to speak ill of the dead, poor bugger," Houser told Vulture, "but we don't bring in name actors anymore because of their egos and, most important of all, because we believe we get a better sense of immersion using talented actors whose voices you don't recognise."
Another time, Houser was directing Public Enemy's Chuck D during his performance in GTA: San Andreas, and the pair ended up butting heads to the point where Houser had to get another director to take over.
"I think rappers really want to do the work right," Houser explained. "We also always had a good experience with pop stars. But we haven't used either significantly for a long time."