Destiny 2: Xur location and inventory, October 5-8
Xur has new inventory available in Destiny 2, so let's take a look at it.
Our man Xur is back this week and he's located on Io, and hanging out at Giant's Scar in Echo Mesa.
Exotics on offer this week are a Scout Rifle, Hunter Gauntlets, Helmets for Warlocks and Titans.
Get what you need before the reset hits Tuesday, October 9.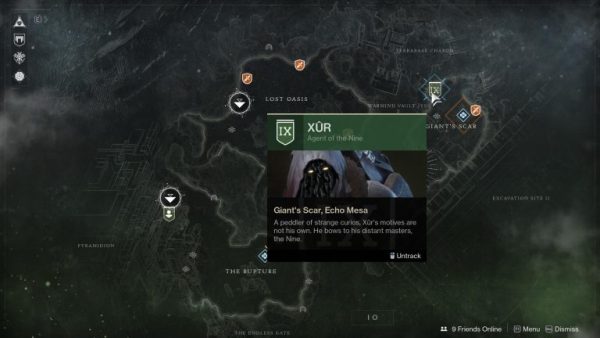 Xur inventory for October 5-8
The Exotic Weapon this week is the scout rifle Skyburner's Oath. Because Xur has sold it before, we will justr direct you to our previous Should You Buy post. As we say every week, in the end its up to you whether to spend hard-earned shards on Xur's exotic weapon offering. But, Skyburner's Oath is one of our favorites in Destiny 2.