This week's best gaming deals: New Elite Controller, 4K gaming monitors, Octopath Traveller, and more
Back once more, we've got another batch of this week's best gaming deals to take a look at – from digital PC games to Nintendo 2DS consoles.
As usual, we've got deals that'll work in the UK, deals that'll work in the US and some deals that will work in both the UK and US, as well as presumably many other places. Let's get started.
Giveaway
Giveaway time once more, friends. This time around, to celebrate not only the release of Destiny 2's Forsaken DLC but GamesPlanet's associated discounts on the game, the site has joined forces with Jelly Deals once more to offer up three copies of the Destiny 2 Legendary Collection on PC to a trio of lucky readers. If you'd like to be in with a chance of winning, you can enter via the link below.
If you don't fancy your chances, GamesPlanet is offering a series of discounts using the codes found in that handy image above.
Enter to win one of three copies Destiny 2 Forsaken from GamesPlanet
UK & US Deals
In case you missed the announcement earlier this week – Microsoft is releasing a new Elite Controller in October! Well, truthfully, Microsoft is releasing the same Elite Controller as they did before, but now it's in 'Robot White' to match with the fancy white Xbox One S and X models. It can be pre-ordered directly from Microsoft now if you like.
Special Edition White Xbox Elite Controller for £119.99 from Microsoft Store
Special Edition White Xbox Elite Controller for $149.99 from Microsoft Store
Those of you who have a penchant for tabletop games but feel the constraints of the real world holding you down a little bit too much can check out Humble's latest bundle. The Digital Tabletop Bundle offers, well, a series of digital tabletop games for a price of your choosing.
Pay what you want for the Digital Tabletop Bundle from Humble
Green Man Gaming's offer of fifty games for £50 / $50 / €50 is still running this week and you'll also be benefitting UK-based charity GamesAid if you pick it up. Titles include Metal Gear Solid 5, This Was of Mine, Human Fall Flat, Rage, The Little Acre, Arkham Asylum, and more.
50 Games for £50 / $50 / €50 Bundle from Green Man Gaming
You've got mere days left in order to pick up the current batch of Humble Monthly games with a subscription. This time around, you can spend £10 / $12 and get instant access to Sniper Elite 4, Tales of Berseria and Staxel. Then, once the month finishes up, you'll get a stack of other games, too. Alternatively, you can trade the three aforementioned games for a copy of Rise of the Tomb Raider.
Sniper Elite 4, Tales of Berseria and Staxel OR Rise of the Tomb Raider for £10 / $12 from Humble Monthly
UK Deals
LaptopsDirect is offering £100 off this 28-inch 4K gaming monitor from Electriq, equipped with FreeSync and HDR. All of that will cost you £199.97 for a limited time, if you feel like adding to or replacing a monitor in your current setup.
ElectriQ 28-inch 4K HDR-enabled FreeSync monitor for £199.97 from LaptopsDirect
After some rocky stock levels post-launch, Octopath Traveller on Nintendo Switch is back in stock and currently, you can pick the game up for just under £44 from Base, with some quick delivery, too.
Octopath Traveller on Nintendo Switch for £43.85 from Base
If you're not one to be swept up in those fancy RTX cards that are on the horizon, you can grab a GTX 1060 3GB card at a nice discount right now, thanks to Ebuyer's offer of a Gigabyte model for £189.99.
Gigabyte GTX Geforce 1060 3GB graphics card for £189.99 from Ebuyer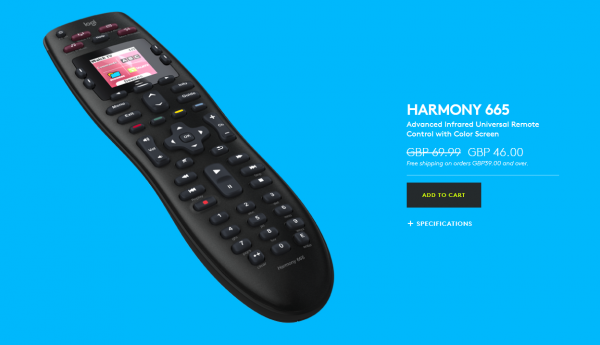 Logitech's Harmony universal remote series is one of the most well regarded bits of home theatre style tech. Right now, directly from Logitech itself, you can pick up the Harmony 665 model for £46.
Logitech Harmony 665 Universal Remote for £46 from Logitech
The Crew 2 has been out for precious few months but if you slept on a purchase until now and happen to favour the Xbox One for your gaming feeds, you can grab a copy right now from Go2Games for a mere £23.
The Crew 2 on Xbox One for £22.99 from Go2Games
US Deals
Cult classic Dragon's Crown got itself a 4K-supporting PS4 version in the form of Dragon's Crown Pro earlier this year and now, you can pick up a copy of that very game for under $30. Be sure to hit the 'use voucher' button before you checkout.
Dragon's Crown Pro on PS4 for $29.72 (using voucher) from Amazon US
Cartoony multiplayer pirate adventure thingy Sea of Thieves is currently discounted in its Xbox One boxed version at Amazon, where a copy of the game will cost you just shy of $37 for the time being.
Sea of Thieves on Xbox One for $36.94 from Amazon US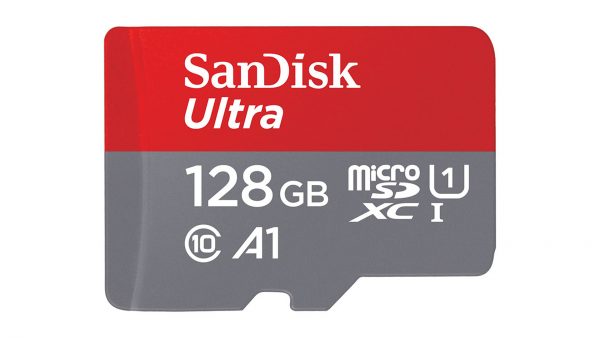 Be you a Nintendo Switch owner with a need to install more games on your system or just someone who values having portable storage in a tiny card as a way to feel like we've truly achieved some form of a cyberpunk future, you're in luck. Amazon is offering 128GB and 200GB Sandisk cards at an extra discount this week.
Sandisk Ultra 128GB Micro SD card for $29.50 from Amazon US
Sandisk Ultra 200GB Micro SD card for $49.50 from Amazon US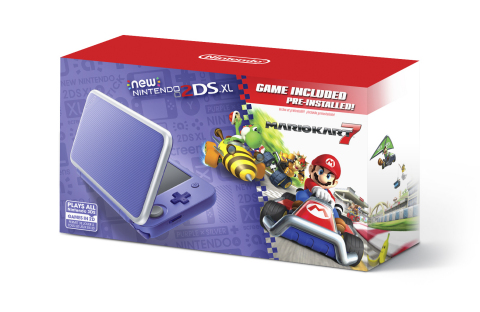 Hands up if you were aware Nintendo is still making new models of the New Nintendo 2DS XL console? If you fancied yourself a 2DS XL, you can get this very pretty Purple & Silver edition along with a digital copy of Mario Kart 7 for $149.99. It's up to pre-order now at Amazon, releasing at the end of September.
New Nintendo 2DS XL in Purple & Silver with Mario Kart 7 for $149.99 from Amazon US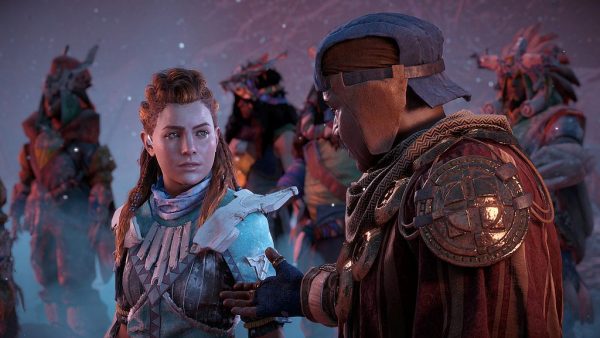 Horizon Zero Dawn's Complete Edition is, as you may have figured from the title, the most complete version of the game you can buy – coming packed with the Frozen Wilds DLC and a bunch of extra digital goodies – and right now, it's down to $20 via Amazon.
Horizon Zero Dawn Complete Edition on PS4 for $19.99 from Amazon US
With that, we're done for another week. Keep in mind that deals, prices and availability can change at the drop of a hat, so apologies if you miss out on something you wanted. I'll be over at Jelly Deals, scouring the world wide web for more deals. Feel free to visit, or follow us on Twitter and give us a like on Facebook.
Did you know that Jelly Deals has a newsletter? It lets us bring the best deals directly to you each day. Subscribe here, if that seems like your kind of thing.