EGX 2018 will have tons of playable games at the show – here's the list so far
Those attending EGX 2018 in September will have plenty of games to try out. By plenty, we mean tons really.
EGX 2018 kicks off in three weeks, and we have a preliminary list of titles attendees will be able play at the event.
The event takes place in Birmingham and it is a major UK gaming event put on by Gamer Network. It takes place September 20-23, and you can buy tickets here.
We've already told you Metro Exodus will be playable, but so will:  Destiny 2: Forsaken, Life is Strange 2, Spider-Man, Soulcalibur 6, Strange Brigade, and plenty more.
Games listed below aren't the end of it. More are to be announced, and who knows: many even a few surprises are in store.
You will find the entire list of games and the developers below, broken down in sections. It is a massive list after all, and we don't want to overwhelm your eyes.
We'll update it when more titles are announced.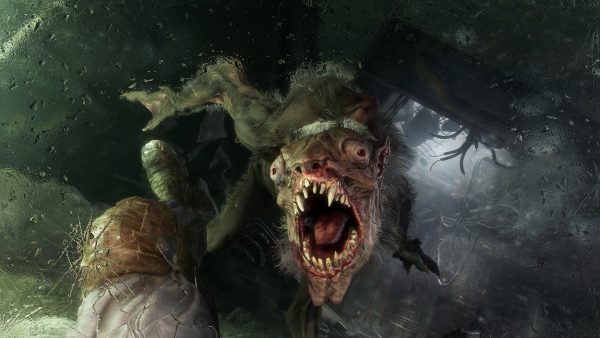 EGX 2018
Playable Games: A – I
3 Minutes to Midnight – Scarecrow Studio
999 – Tydecon Games
Ace Combat 7: Skies Unknown – Bandai Namco
Aggelos – PQube
Alchemic Cutie – Vakman
Amygdala – PDP – Arcfire Games Limited
Arca's Path – Rebellion
Arena Of The Phoenix – Tranzfuser – Goat On A Stick
Aurora – Tranzfuser – Studio Six
Baba Is You – Hempuli
Beyond Blue – E-Line Media
Billie Bust Up! – PDP – Blueprint Digital Media Limited
Broken Sword 5: The Serpent's Curse – Revolution Software
CardLife – Freejam
Catastronauts – Inertia Game Studios
CrossVector X – Tranzfuser – OatCake Games
Deadstick – Bush Flight Simulator – The Irregular Corporation
Destiny 2: Forsaken – Activision
DodgeBrawl – Tranzfuser – Out The Window Games
Doggo – Tranzfuser – Wip Tail Games
Doom Buggies – Tranzfuser – Gentlemen Worldwide
Dr Dad's Home for Disposable Clones – Tranzfuser – Deep Fried Games
Eastward – Chucklefish
Eden's Grasp – Tranzfuser – Samurai Duck
Empires in Ruins – Hammer & Ravens
Fist of the North Star: Lost Paradise – SEGA
Growbot – PDP – Wabisabi
Hamsterdam – Muse Games
Hash Rush – VZ Games
HoloFist – PDP – Heartsman Limited
How to Kill Monsters – Tranzfuser – Coffee Box Games LTD
Inmost – Chucklefish
Into the Breach – Subset Games
Playable Games: J- P
Jump Force – Bandai Namco
Kid Tripp – Four Horses
Killer Queen Black
Kingdom Two Crowns – Raw Fury
Kitchen Imps – Tranzfuser – M!schief
Lake Ridden – Midnight Hub
Life is Strange 2 – Square Enix
Mable and the Wood – Triple Vision Games
Marvel's Spider-Man – PlayStation
Meridian Line – PDP – ARCHWAY INTERACTIVE LTD
Metro Exodus – Deep Silver
Mice on Venus – Studio Zweihander
Miles & Kilo – Four Horses
Moonlighter – 11 bit studios
My Big Bad Friend – Tranzfuser – Steel Rose Interactive
My Hero: One's Justice – Bandai Namco
Ninjin: Clash of Carrots – Maximum Games
Nippon Marathon – PQube
Oddworld: Stranger's Wrath – Oddworld Inhabitants
Orune – Digital Pine Studios
Override: Mech City Brawl – Maximum Games
PC Building Simulator – The Irregular Corporation
PHOGS – Coatsink
Pathway – Chucklefish
Persona 3: Dancing in Moonlight – SEGA
Persona 5: Dancing in Starlight – SEGA
Perspective – Tranzfuser – Tiny Planet
Pocket Pals – Pocket Pals App
Pode – Henchman & Goon
Pokemon: Let's Go, Pikachu – Nintendo
Pokemon: Let's Go, Eevee – Nintendo
Primetime Detective – PDP – Dumpling Media
Production Line – Positech Games
Project Grove – Tranzfuser – Antler Studios
Playable Games: R-Y
RAZED – PQube
RIDE 3 – PQube
RoBoats – Tranzfuser – Animal Puree
Rots 'n' Bots – University of South Wales
Shadow Detective – Tranzfuser – GlassSpy Games
Snap Hunt – Tranzfuser – Darkroom Interactive
Soulcalibur VI – Bandai Namco
Starbeard – PDP – Leviathan Games
Strange Brigade – Rebellion
Street Fighter V – Capcom
Stick Fight: The Game – Landfall
Stronk Tonk – University of South Wales
Sublevel Zero: Redux – Coatsink
Sunless Skies – Failbetter Games
Super Mario Party – Nintendo
Super Smash Bros. Ultimate – Nintendo
Swimsanity! – Decoy Games
Team Sonic Racing – SEGA
Tetra, Elemental Awakening – PDP – Ocean Spark Studios
The Clockwork Rogues – Tranzfuser – Nebula Games
The Dark Pictures Anthology – Man Of Medan – Bandai Namco
The Endless Mission – E-Line Media
The Gardens Between – The Voxel Agents
Thea 2: The Shattering – MuHa Games
They Suspect Nothing – Coatsink
Those Who Remain – Camel 101
Titanic VR – Immersive VR Education
Tony Slopes – SEEDTECH STUDIOS
Total War: Three Kingdoms – SEGA
Travis Strikes Again: No More Heroes – Grasshopper Manufacture
Treasure Stack – PIXELAKES
Unbound: Worlds Apart – Alien Pixel Studios
Undercrewed – DaveTech
Untitled Goose Game – House House
Valthirian Arc – PQube
Velocity G – Repixel8
Wargroove – Chucklefish
Windjammers – DotEmu
Yellow Rock Road – Tranzfuser – Mujo Games
EGX Berlin
Should you miss EGX 2018, or live outside of the UK,  Gamer Network will host an event in Berlin. Like its UK counterpart, EGX Berlin will feature upcoming triple-A games, along with recently released titles and upcoming indie games.
EGX Berlin will be held at Station Berlin September 28-30. Tickets can be purchased here.