Rainbow Six Siege Grim Sky patch will nerf Thatcher's EMP grenades, fix weapon sight misalignment bug
The upcoming Grim Sky DLC for Rainbow Six Siege will kick off the game's third season of content for Year 3.
With every new season, Rainbow Six Siege developer Ubisoft makes a few balance tweaks across operators and maps. Although Ubisoft says Grim Sky won't launch with major balance changes, there are a few still that players need to know about.
In a blog post, Ubisoft outlined a couple of key changes players will see at launch. The most obvious of which is a nerf to Thatcher's EMP grenades, which will now temporarily disable cameras rather than destroy them.
This change was made to inject some creativity into Thatcher's play style, which the developer says has gotten stale and predictable. The nerf affects security cameras as well as all other cameras placed by operators and Maestro's turrets. More changes will be made to Thatcher in the future, this is just the start.
Twitch's Shock Drone is getting a slight adjustment. The drone will now make more noise, making it easier to hear. This is a response to player criticism that suggested the drone was too quiet. Twitch's drone will still be quieter than all other drones, but not too much that most players have trouble hearing it.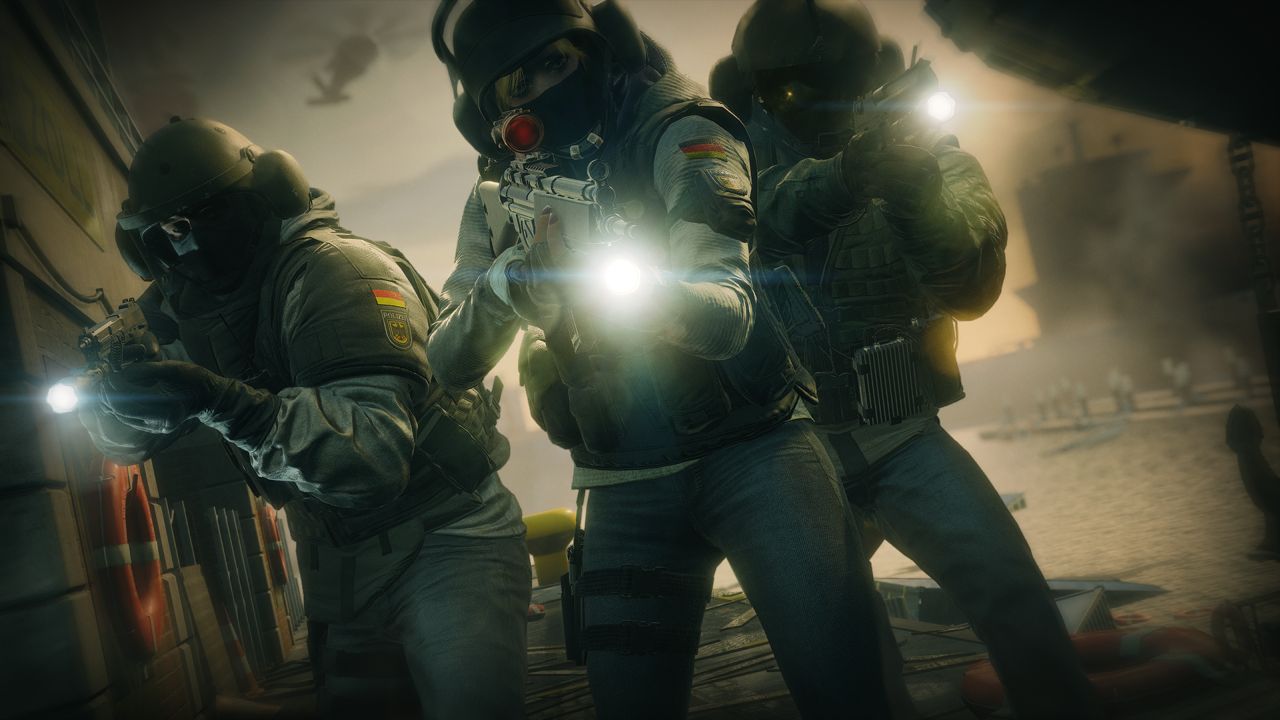 On the subject of operators, Ubisoft is happy with Finka's balance changes in patch 2.2, and their effect on her pick and win rates. As for Frost, and Kapkan, their win rates have increased in the last few weeks but Ubisoft isn't sure why, though it'll keep an eye on it.
Finally, the topic of weapon sight misalignment is back on the table again. The upcoming patch will fix a bug that causes bullets to not land where the reticle is pointing. Part of fixing this is making sure the weapon reticle is always in the centre of the screen.
"Our goal is to offer a clean, tight shooting system that enables our players to showcase their skill, without rewarding players with a headshot when aiming at the torso," the developer explained.
"We have worked hard at trying to match the unique shooting feel of Siege by firing tens of thousands of bullets and switching back and forth between the two systems, and iterating to bring the new recoils closer to their live counterpart."
Operation Grim Sky, and its accompanying patch, do not yet have a release date.