Amazon Prime Day 2018: best gaming deals, tech offers and more
Here's where you can find all the best Amazon Prime Day 2018.
We're just over halfway through the year, which means it's time for Amazon's annual Prime Day. It all began back in 2015 as a way to mark the site's 20th anniversary, and after a number of repeats over the years we're looking forward to an exciting two days of crazy discounts.
What is Amazon Prime Day?
Amazon Prime Day is like Black Friday, except that only one retailer is participating and it's restricted to online deals only, which at least means it reduces your chances of getting crushed in a sale-related stampede by manic shoppers.
Prime Day is a day (and a half) of flash sales that will seduce you into opening up your wallet and blowing a load of cash all over the shop.
There are deals to be had on everything you care to think of as Amazon streamlines its inventory.
When does Amazon Prime Day start?
Amazon Prime Day officially begins on July 16 at 3PM ET on Amazon.com and 12PM on Amazon UK. A number of early deals have already gone live – some of which we have linked further down – but we're expecting more to flood onto the site once the day kicks off proper.
You can keep up an eye on all the early deals by checking the Prime Early Access deals page.
All sorts of items will be discounted and you can check out Spotlight and Lightning deals. New deals will be popping up as often as every five minutes for the 48ish hours that the promotion is running, so make sure you're smashing that refresh button.
Is Amazon Prime Day for Prime members only?
Yes. Yes, it is. Although if you haven't tried the service before, you can sign up for a free trial which makes you eligible for all of those juicy deals.
There are some pretty good deals elsewhere on the site that aren't Prime exclusive, and we've rounded up our top picks further down the page.
How do I become an Amazon Prime member?
Head over to Amazon.com or Amazon UK to sign up for Amazon Prime membership.
The cost for annual membership is $99/ £79 which is $10.99/ £7.99 a month. Prime membership will get you unlimited one-day delivery on a ton of products, access to Amazon Prime's streaming service, and if you use Twitch, then the recently added Twitch Prime is going to be right up your street.
You can cancel your membership at any time. If you sign up for the trial and forget to cancel it, you can get a full refund provided you haven't used any Prime services since the trial ended.
What's more, Amazon Household means you can share your Amazon Prime perks with another adult member of your household. Think of it as a plus-one invite.
If you're a student, Amazon is currently offering a 6-month free trial for Prime, with a 50% discount on membership once the trial expires.
Amazon Prime Day special offers
There are currently a number of special offers running during Amazon Prime Day 2018 too.
For starters, you can get 4-months of Amazon Music for just 99p at Amazon UK, a 3-month trial to a selection of Amazon Channels (such as MGM, BFI Player, Shudder and Discovery and 50% off a 12-month subscription to Audible.
Meanwhile, there is a selection of movies to rent for just $1.99 over at Amazon Prime Video in the US, including Jack Ryan, The Commuter and Wonder.
Amazon Prime Day US Deals:
Amazon Prime Day 2018 has now kicked off in the US too, so we've collected up all the best deals on games, consoles, tech, TVs and more from their selection.
The floodgates opened from 3pm ET, with offers going live on Xbox One S consoles, Nintendo 3DS consoles, HTC Vive, Samsung Galaxy Tablets, LG 4K TVs, a whole warehouse worth of PC components and much more.
Here are our highlights from Amazon US:
Best PS4 Deals
Best Xbox One Deals
Best Nintendo Deals
Best PC Hardware Deals
Best Accessories Deals
Best 4K TV Deals
Other US deals
Amazon Prime Day UK deals:
Amazon Prime Day 2018 is now underway in the UK and we've listed all the top deals on games, headsets, and other peripherals.
Deals officially kicked off at 12pm in the UK, but Prime members also get early access to sale items. Right now, deals include the PS4 Pro 1TB, PlayStation VR Starter Pack + Move Controllers, and Xbox One S 1Tb with console stand, Minecraft, Forza Horizon 3 and Sea of Thieves, 15-months of PlayStation Plus, a Nintendo Switch Everywhere Messenger Bag, the Microsoft Surface Pro, the Oculus Rift and Touch Controllers, 4K TVs, and so much more.
Here are our picks from Amazon UK:
Best PS4 Deals
Best Xbox Deals
Best Nintendo Deals
Best PC Hardware Deals
Best Accessories Deals
Best 4K TV Deals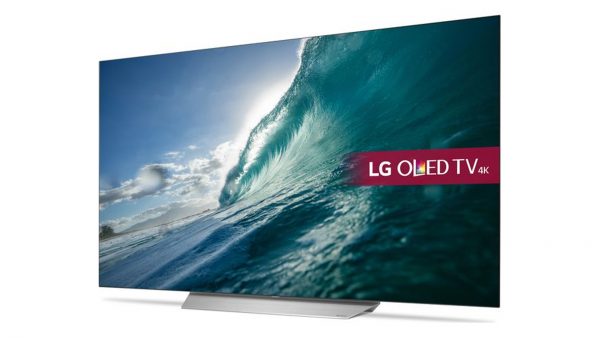 Amazon Devices Deals
Other Tech Deals
Now that is a whole lot of deals. We'll be monitoring Amazon Prime Day closely for the next two days to make sure these lists are kept right up to date.