As Soulcalibur 6 seeks to set the series right, its developers look to post-launch feedback
Where Tekken had a bold post-launch DLC and esports plan from early on, Soulcalibur 6 is taking things slow, and Namco will be watching what fans are saying very closely.
I really like Tekken, but Soulcalibur always felt more interesting and exciting. The weapon-based combat is a much better fit for the 3D, eight-way-run handling, but more important is that the Soulcalibur series always seemed wildly experimental with balance and modes compared to its hand-to-hand sibling. That experimentation has its negatives too, of course: where Tekken has maintained an even quality across the entire series, Soulcalibur has wildly varied, with the previous two entries a particular low point.
For my money, the last absolutely must-play title in the series was the second, and that's good news for Soulcalibur 6, since this title is aiming to return to those glory days – right down to story placement in the timeline. This is deliberate, SC6 producer Motohiro Okubo tells me. It lets the development team at Namco "get back to the essence of the series," which sounds pretty good to me.
"Tekken is a very mainstream feeling fighting game, and I think there's a place for that," Okubo says when I ask about the difference between the two fighting franchises he helps to manage. "I think in that sense Soulcalibur is… well, it's a weapon-driven fighting game, and so you want to have that satisfaction of swinging around these massive weapons, moving around far more freely with the 8-way-run mechanic in a 3D space. So it's a unique-playing game."
Soulcalibur 6 feels great to play. As I've explained a little in videos over on the VG247 youtube channel, it's a return to what I want from the series. The fighting mechanics feel slick and enjoyable, while super moves now feel more natural and properly integrated than in SC5. The excellent slow motion system from Tekken is somehow even more hype in this game – probably thanks to the extended range on moves thanks to characters swinging about swords, whips and all manner of other weapons. It's good stuff.
A lot of what makes Soulcalibur feel so good when it's done well is down about the weaponry. The character roster matters, of course, but almost not as much as their weapon of choice – and in SC6, the development team has focused on trying to design the roster around a range of unique weapons. That means it's unlikely SC6 will reach the heights of having over 35 characters as Tekken 7 did, but Okubo believes that might well be for the best.
"Weapon variety, weapon portfolio – that really became a very important part of the roster selection process," the producer explains. "In terms of the volume, of course, there's always resources and devleopment cycle considerations that we have to abide by – but I don't actually think more is necessarily better.
"I feel pretty confident it's going to be balanced," he says with a laugh. "We spent a lot of time developing and thinking about the battle mechanics for that. A very long time."
Unlike with most big-budget fighters, however, like Street Fighter with its huge Capcom Pro Tour esports circuit and Namco's own very tournament-friendly Tekken 7, Soulcalibur 6's team isn't slaving away on balance for esports – in fact, the potential for the game to become a tournament staple is being left entirely up to the fans.
"Our priority when developing the game first and foremost is creating something that's fun and engaging for the player to experience. We want to make a solid game," Okubo says when asked about esports potential for Soulcalibur's return. Soulcalibur 5 did have an esports presence, but it was one that was dead and buried within around a year of the game's release – perhaps because the game just wasn't as fun as other entries in the series. By focusing on quality, Okubo says, hopefully the competitive community will follow.
"I think the esports scene is a very community-driven group, especially in fighting games," Okubo explains. "Even now, a lot of the big tournaments and competitions are run by the community. If by making a great game there's then a voice from the scene that says 'hey, we could use this as a good, very competitive game,' then that might be the trigger for us thinking about and talking about what kind of support we can offer."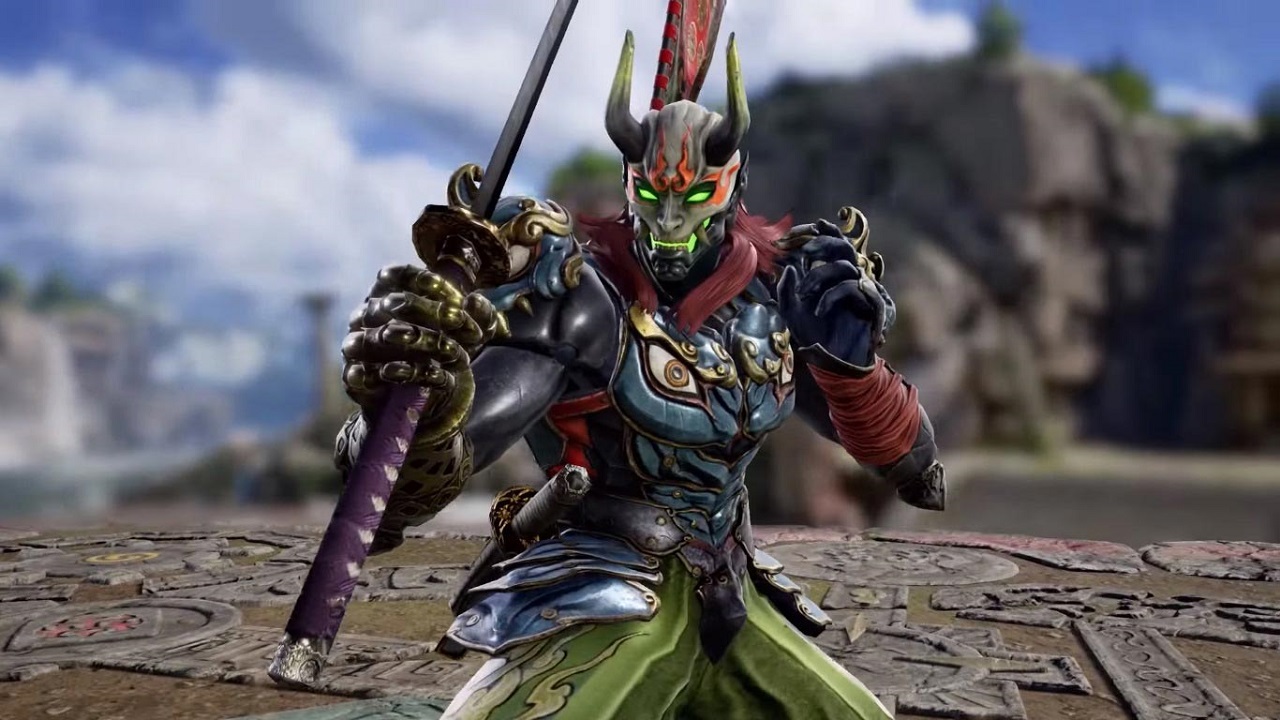 The first support for the game, at least will be a fully-fledged season pass for the game. That'll give you three new playable characters on top of the main cast (which is yet to be fully announced, but Seong Mina had better be in or I'll riot). The season pass also includes new gear for the returning in-depth create-a-character mode. Beyond that, however, Okubo and his team at Namco are also keen to wait and see what happens with fans. Where with Tekken the path was more obvious to them, it appears SC6 will have a more free-form, adaptive response to post-launch content.
"It really depends on the demand," the producer tells VG247 when asked if there'll likely be continued support beyond the initial season pass, as with Tekken 7. "We're always on the track and always want to do more if the community so requests it – and we can tell from the feedback what the community is looking for.
"The plans aren't solidified, but I'd really like to do more story elements and I'd also like to do more creation parts. There's going to be over 100 creation parts for the character creator already. Of course, that's just my plan, my roadmap – but it'll be a real dialogue with fans and the community to see where they want it to go.
"Once the game is out, we really want to see what people want. There's plenty of desire on our side to want to do more."