Dead or Alive 6 character roster – every character revealed so far
Renowned more for its jiggle physics than fighting in recent years, Dead or Alive 6 is the first main branch entry into the series for a good while. Here's a full roster list of every character revealed so far.

This looks to be a more serious fighter than we've seen from Dead or Alive in the last few outings, with a greater emphasis on the core combat mechanics rather than saucy character design. With that said, Dead or Alive has always been a competent fighting game, and a return to its quick, combo and counter-heavy roots is an exciting prospect.
The roster so far is largely made up of series mainstays that made their debut either in the original Dead or Alive or Dead or Alive 2. Whether the final list will swell as large as the near 40-strong roster in Dead or Alive 5 remains to be seen.
Dead or Alive 6 character roster:
Ryu Hayabusa
The famed protagonist of the Ninja Gaiden series, Ryu Hayabusa returns to Dead or Alive once again. We've seen Ryu feature heavily in trailers and gameplay footage so far, and he's historically one of the strongest characters on the roster for experienced players, so there was little doubt that he would be back.
Helena Douglas
Helena was introduced in Dead or Alive 2, and her strong variety of combos make her a difficult character to counter. While the base power of her attacks in on the weaker side, she compensates for this with versatility and unpredictability.
Zack
Making his Dead or Alive debut back in 1996, Zack was on the original roster of characters that appeared in the first game. In Dead or Alive 5, he was a fast character that focused on quick strikes and strong mixups rather than throws, making him vulnerable to grapplers but a competent combo-based fighter.
Kasumi
Kasumi is another popular returning character. The Kunoichi of Destiny first appeared in the original Dead or Alive, but has an updated look for this latest addition to the series. In previous entries she's usually been a good character to pick up for beginners, owing to her simple but varied move-set and strong strikes.
Hayate
The shinobi formerly known as Ein, Hayate's first appearance as himself came in Dead or Alive 3, after he'd regained his memory during the second World Combat Championship. Hayate is a well-rounded character who's easy to get into, but tough to master, since he has a lot of strong basic moves, but some very complex ones as well.
Jann Lee
Jann also featured heavily in E3 gameplay and trailers – notably taking a hard one to the chops to show off DoA 6's new character damage system. He's a strong character though, with well-rounded abilities and strikes which are both quick and powerful.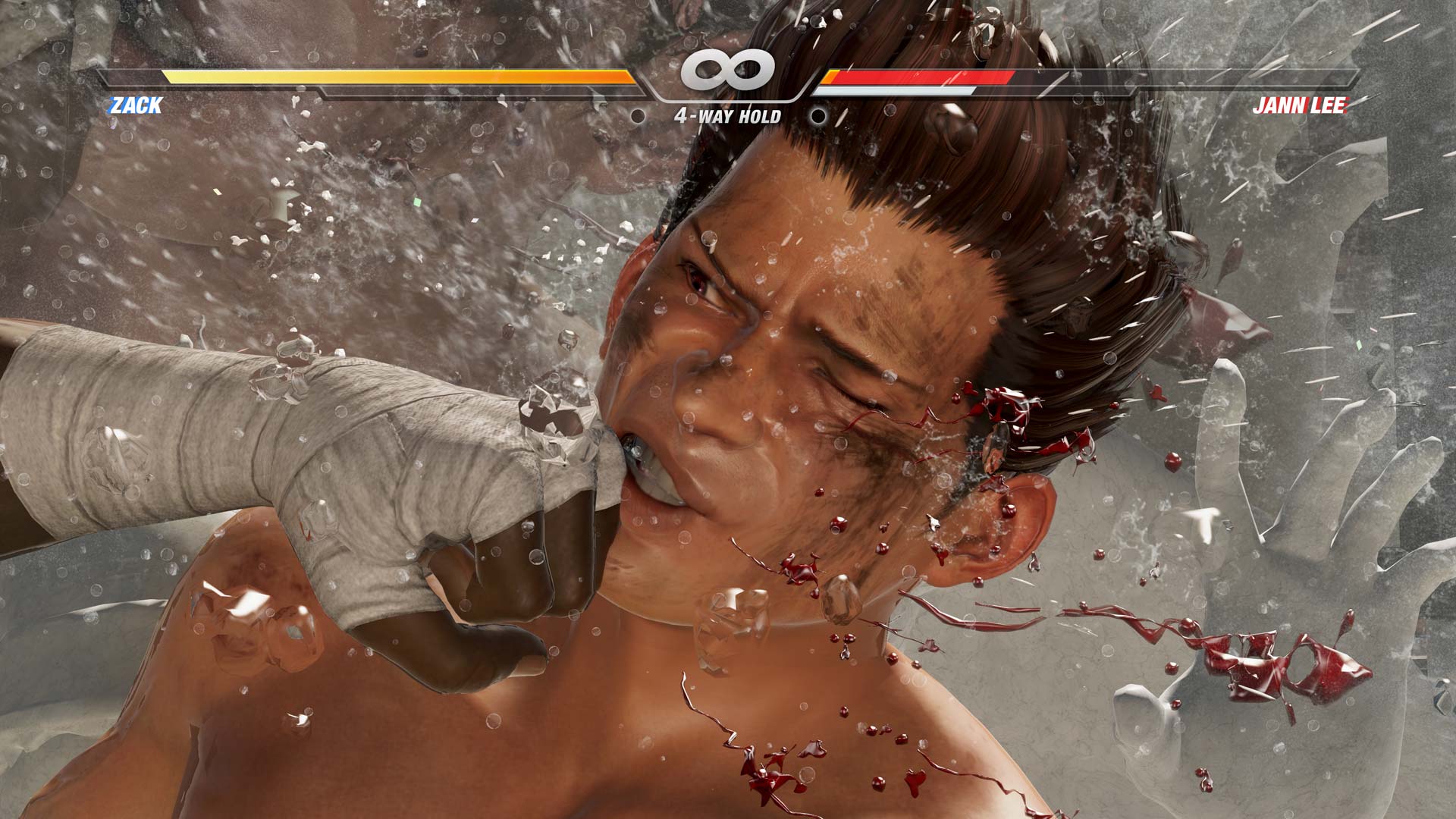 In other news, Koei Tecmo have further whetted our appetites for more DoA action with a brief synopsis of Dead or Alive 6's story, which seems to centre around Kasumi and a "sinister plan set in motion".