Yakuza 3-5 remasters are coming to PS4 starting with Yakuza 3 in August
SEGA loves you, Yakuza fans. Especially Yakuza 3-5 fans.
SEGA has announced remastered versions of Yakuza 3, Yakuza 4, and Yakuza 5 are on the way. As of press time, the games have only been confirmed for Japan but we expect a western release all the same.
The announcement was made in Dengeki PlayStation and the latest issue of Weekly Famitsu (thanks, Gematsu).
Yakuza 3 will be the first to arrive on August 9 and it includes a download code for the soundtrack. The Yakuza 4 and Yakuza 5 remasters will follow in fall 2018 and spring 2019, respectively.
Each will feature improved frame rates and resolution, as expected from a remastered version.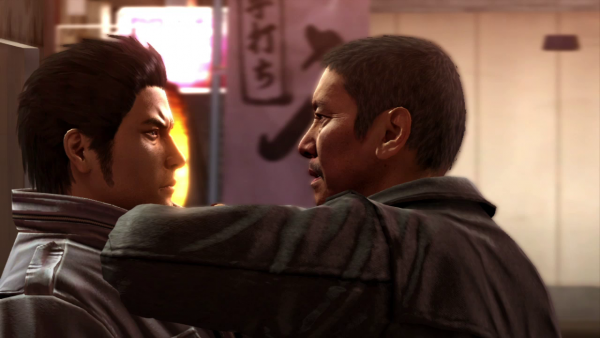 Back in April SEGA said if demand was strong enough, it "may consider" bringing Yakuza 3-5 to PlayStation 4. That's rather cheeky considering each were apparently already in the works.
Once Yakuza 3-5 have been released, the entire series will be available on PlayStation 4. Yakuza 0, the prequel to the first title, Yakuza: Kiwami which is a remake of Yakuza 1, and Yakuza 6: The Song of Life are all currently available on PS4.
Yakuza: Kiwami 2, a remake of Yakuza 2, releases on PS4 in the west this August.
That's a whole lotta Yakuza.