God of War patch adds Photo Mode, Rage Mode remapping, increases text size
Sony has released Photo Mode for God of War. Go take some snaps of Kratos being happy because it's a rather rare occurrence.
Or is Kratos ever happy at all? I've yet to play God of War so I have no clue.
Photo Mode has released for God of War today via a new update, and it has plenty of camera options.
Along with Photo mode, the patch increased the text size in the UI and Menus and allows players to remap Rage Mode controls.
Earlier this month Sony Santa Monica deployed a short-term fix for the text size in patch 1.12. It promised a more permanent solution would be added with the next patch, and today's the day.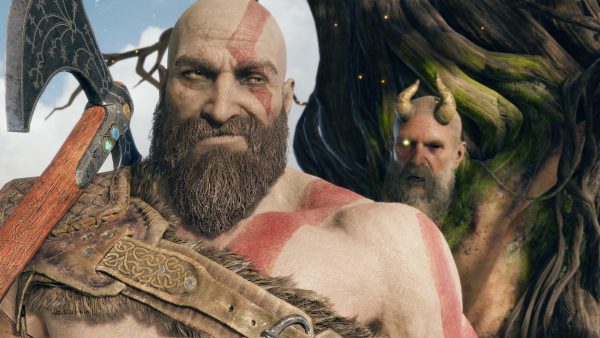 Photo Mode can be accessed either through the Options Menu or by enabling Touch Pad Quick Access through the settings. Users will find five tabs featuring the customization options for the mode.
Camera: Adjust the Field of View, Focal Length, and Camera Roll.
Aperture: Adjust the Depth of Field, Focus Distance, and F-Stop.
Filters: Adjust the Film Grain, Exposure, Filter, and Filter Intensity options.
Borders: Add a Vignette and adjust the Vignette Intensity, and Vignette Falloff. This includes a variety of Border styles and the official God of War logo.
Characters: Toggle the visibility of Kratos, Atreus, and all other characters in the scene. Added the ability to change Kratos and Atreus's facial expressions.
So yes, it appears players will be able to make Kratos smile – or at least smirk.
To control the Photo Mode camera, just use the Left and Right Thumb Sticks to navigate around the scene. Use the R2 and L2 buttons to pan up or down, and move the camera back to its original position by clicking Square.
Sounds simple enough.
Sony also released God of War Stickers for today for iOS devices. The stickers will be made available for Android "very soon via the PS Messages App."